Professionnals: Referrals
Currently, of the 153,000 people living with dementia, only 7%-8% of those diagnosed are referred to the Quebec Alzheimer Societies. Help your patients and their loved ones to get the support, education and respite services they need as soon as a diagnosis is made.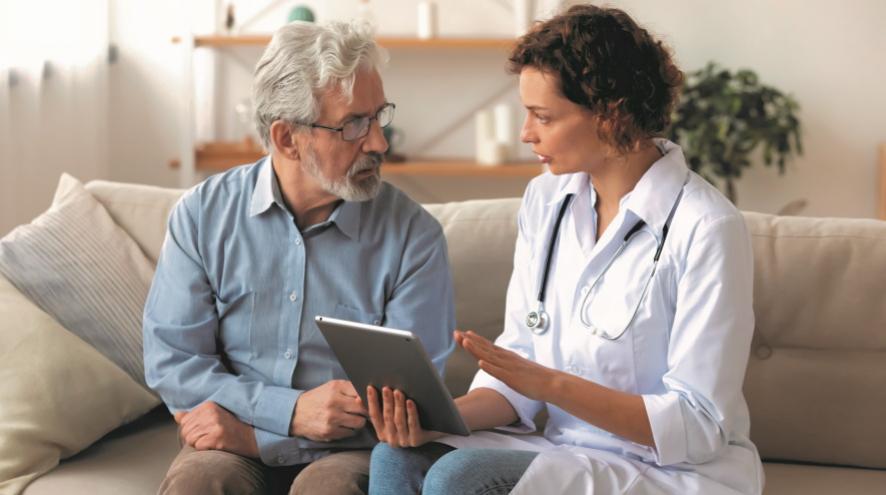 For healthcare professionals
Reasons for immediate referrals to the Alzheimer's Society services
The Alzheimer's Societies are here to help and support people living with dementia, their families and their caregivers.
The Alzheimer's Societies offer many services, with flexible approaches, to meet various needs: one-on-one, as a family, in a group setting, in person or online by appointment. Our services include:
Information

Counselling and follow ups 

Support groups for individuals, caregivers and couples 

Respite and stimulation, at home or in a day centre

Education for caregivers
Refer caregivers for people with Alzheimer's as soon as a diagnosis is made. 
You have questions about referrals? Contact us at [email protected]
A dignified diagnosis
Diagnosing a person with Alzheimer's disease isn't easy for you or for the person receiving the diagnosis. It's perfectly normal to experience feelings of anger, fear, sadness or denial!
Pay close attention to these emotions and remember to:
• Talk to the person with dementia at all times, not just to their family;
• Tell the truth in clear and simple terms;
• Test as soon as possible and explain the purpose behind the test;
• Provide strategies to live better with the disease;
• Involve other resources as needed;
• Be empathetic.
For more information, see principles for a dignified diagnosis.