Partner with us
Please join us in supporting Canadians living with Alzheimer's disease and other dementias and finding better treatments and cures. Learn about becoming a partner today.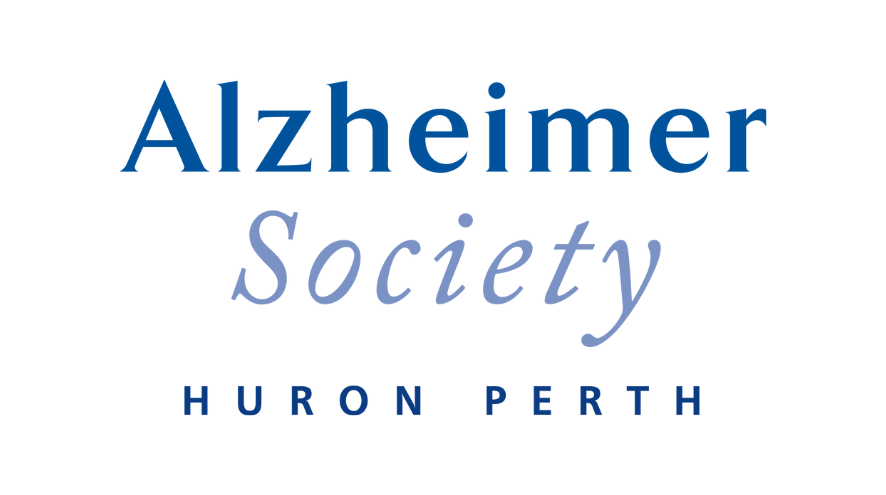 Let's get started!
Contact us to tell us about your interest in becoming a sponsor and learn more about where your sponsorship can make the greatest impact.
Are you interested in sponsoring the Alzheimer Society Huron Perth? If you have in-kind or alternative sponsorship contributions please contact Erin at [email protected].
Become a sponsor
Thank you for interest in becoming a sponsor for the Alzheimer Society Huron Perth!
We rely on the generosity of businesses, agencies, and individuals to help us deliver meaningful services and support to people affected by Alzheimer's disease and other dementias.

We are grateful for each prospective sponsor's passion for our mission and desire to work on behalf of those living with Alzheimer's disease or other dementias.
Our sponsors
Check out our current sponsors!
IG Wealth Management Walk for Alzheimer's
Title Sponsor
Forget-Me-Not Sponsor
Location Sponsors
Top Walker Sponsor
Route Sponsors
Supporting Sponsors
Media Sponsors
Beef on a Bun
FORE! The Memories Golf Tournament
Lunch Sponsor
Cart Sponsor
Hole in One Sponsor
Tournament Donation
Hole Sponsors
BrokerLink
Famme & Co. P.C.
Feltz Design Build Ltd.
Greg & Jewel Ross
Infrared Thermographic Analysis Inc.
John Steep and Laurie Wiles
Little, Masson & Reid Professional Corporation
Maplehill Farm Zorra Ltd - Rene & Joanne Proulx
McIntosh Family Dentistry
Monteith Ritsma Phillips Professional Corporation
Phelans Place
PTMG LLP
Stratford Business Centre
Stratford Dental
Stratford Motor Products
Sunningdale Dental Centre
The Amaretto Queens - In Memory of Doris Neeb
WK Financial - Darryl Parsons
Prize and In-Kind Sponsors
Broken Rail Brewing
Crabby Joe's Stratford
GRIT Engineering
Home Hardware Stores Ltd.
In Memory of Doris Neeb
Jobsite Brewery Co.
Montana's - Stratford
St. Marys Golf and Country Club
World Alzheimer's Day Coffee Day
Team Reid McDonald's - Exeter, Goderich, Grand Bend, Mitchell, and Wingham
Dementia 2023 Education Session
Soup's On 2023
Presenting Sponsor
Hyde Construction Stratford
Silent Auction Sponsor
Venue Sponsor
Gold Sponsors
Stratford Farm Equipment
W. G. Young Funeral Home Ltd.
Stage Sponsor
Orr Insurance & Investment
Print Sponsor
Silver Sponsors
Libro Credit Union
McCutchen & Pearce Professional Corporation
Kid's Corner Sponsor
Nesbitt Financial Strategies Inc.
Bronze Sponsors
Blowes Stationery & Office Supplies Ltd. 
RBC
Refresh Recreation Therapy
Sinclair Pharmacy
W. J. Holman Plumbing and Heating Ltd.
In Kind Sponsors
Festival Furniture
Zehrs Markets Stratford
Entertainment Sponsors
Stratford District Secondary School Jazz Band
Stratford Police Pipes and Drums
The Bannerman Brothers
House Party Sponsors
Brenda's Place & Bakery
Designs by Cate
Downie Street Bakehouse
Flowers on York
Food Basics
Olive Your Favourites
Pelee Island Winery - Lori Lupton
Sobeys
Other Sponsors
Disclaimer
This page contains links to websites operated by parties other than partners of the Alzheimer Society Huron Perth.
These links are selected based on approved criteria and provided for your convenience and information.
The Alzheimer Society assumes no responsibility for the information provided on them. The inclusion of links to other websites does not imply endorsement of the material on those websites or any association with their publishers.
View our linking policy for more details.