About us
read
The Alzheimer Society of Perth County is a non-profit corporation and a registered charity, governed by a volunteer board of directors.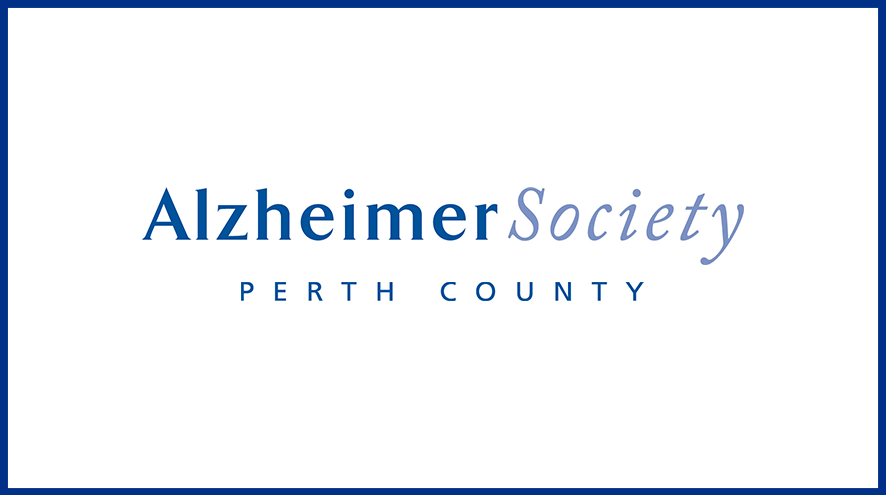 Have a question, need information or support? Contact our office today.
Our mission, vision and values
Our dedicated board, staff and volunteers work toward the common goal of making a difference in the lives of those we serve.
Our ongoing efforts are to provide Help for Today through support and education programs, social recreation, outreach, public awareness and advocacy, and Hope for Tomorrow by supporting ongoing research working towards advances in detection, treatments and a cure.
The Alzheimer Society of Perth County:
Formed in 1988 by a small group of community volunteers and family caregivers,
Incorporated in 2000,
Serves all of Perth County with a population of 75,000 and an area of 2178 sq. km. and
Has eight Board members and approximately 350 volunteers.
Learn more about the vision, mission and values of the Alzheimer Society.
Our affiliates and locations
The Alzheimer Society of Perth County is affiliated with the Alzheimer Society of Ontario and the Alzheimer Society of Canada.
As one of 29 Societies that make up the network of Alzheimer Societies in Ontario, we support people living with Alzheimer's disease and other dementia, their families and their caregivers who live in Perth County.
We have offices located in Stratford, Listowel and St. Marys.
Our funding
The Alzheimer Society of Perth County is a non-profit charitable organization. We depend on individual and community donations as well as special events that raise funds for the financial support required to continue our work. All donations to the Alzheimer Society of Perth County in the amount greater than $20 are eligible for tax receipts.
Annual report
As a registered charity, the Alzheimer Society of Perth County's annual report is available for anyone interested in viewing it.
Respecting your privacy
The staff at the Alzheimer Society of Perth County are bound by law and ethics to safeguard your privacy and the confidentiality of your personal information.
We collect, use and disclose your personal health information to:
Treat and care for you;
Plan, administer, and manage our internal operations;
Conduct risk management and quality improvement activities;
Share with your other health service providers for the purpose of care;
Conduct research;
Compile statistics;
Comply with legal and regulatory requirements; and
Fulfill other purposes permitted or required by law.
Read our full privacy statement.
Should you have any questions about our Privacy Statement, please do not hesitate to contact our office.