The IG Wealth Management Walk for Alzheimer's
read
Thank you to everyone that walked, fundraised and volunteered for our annual IG Wealth Management Walk For Alzheimer's. This year we have raised over $100,000!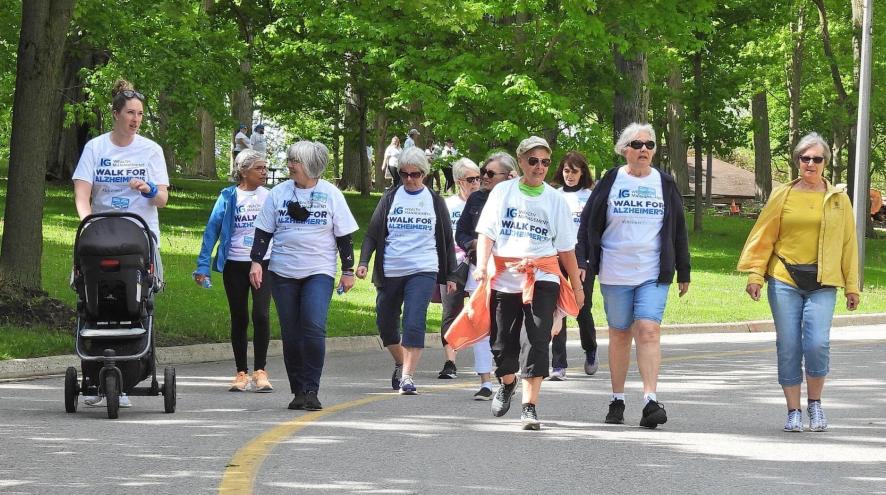 Walk with us in the month of May or walk with us in-person on Saturday, May 28!
We call you to lace up your shoes, fundraise and walk 3,047 steps each day in the month of May in honour of the 3,047 people living with dementia in Perth and Huron counties.
We are excited to be welcoming back our in-person walks for 2022! Join us Saturday, May 28 at 10:00am for walks in Stratford and Listowel. 
To register and find out more details about our walks:
Why join the Walk?
Make memories matter! When you walk, you're sending a message of hope to Canadians living with dementia, and thousands more who care for them. When you fundraise, you're promising them that help will always be available.
By 2031, close to a million Canadians will be diagnosed with dementia. This is the health crisis of our time.
Join our Walk today! It's fun, keeps you fit and raises much-needed funds and awareness for our community. 
Our national title sponsor
The Alzheimer Society is pleased to have IG Wealth Management returning for its fifth year in 2022 as Title Sponsor for our annual Walk.
IG Wealth Management has a long heritage of community involvement, corporate funding and project initiation that has created a strong corporate culture of caring. The Alzheimer Society is proud to partner with IG Wealth Management and looks forward to making 2022 the most successful Walk season yet!