About us
read
The Alzheimer Society of Sarnia-Lambton staff comprises of a team of caring and dedicated professionals committed to fulfilling our vision of a world without Alzheimer's disease and other dementias.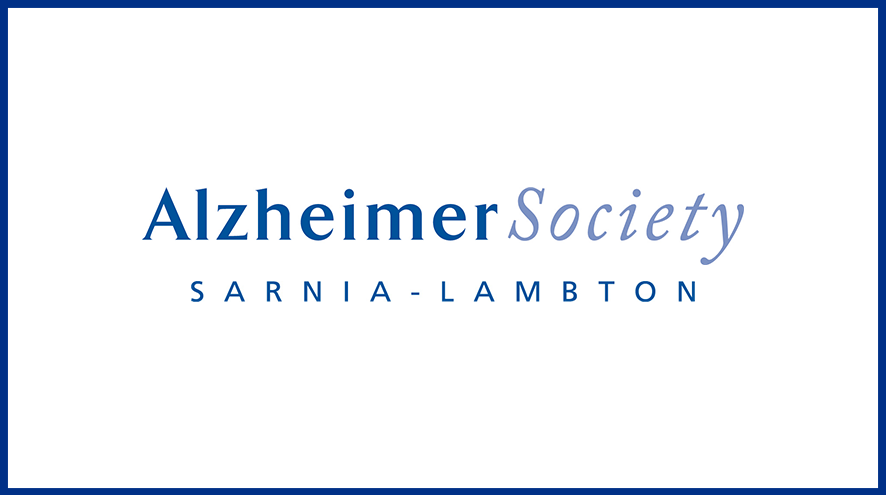 About us
The Society is a registered non-profit organization largely consisting of volunteers who collectively carry out the functions described in the Mission Statement. The Society is governed by a Board of Directors who are volunteers elected from Society members in the areas of medicine, professional health care delivery agencies, care-givers and the general public.
What we do
The Society strives to do the following:
Promote the rights of people with Alzheimer's Disease and related dementia.
Provide information and education to interested parties.
Support the delivery of local support programmes for individuals and caregivers affected by the disease.
Provide support and funding for research.
Advocate changes to legislation, programmes and procedures.
Chapter history
In 1986 the first meeting of the Alzheimer Society Sarnia-Lambton was held in the town of Petrolia at Twilight Haven Home for the Aged. This long term care facility is now known as Meadowview Villa Home for the Aged. The main purpose of the Alzheimer Society Chapter was to provide support to the patients and afflicted families, educate all caregivers and the general public.
In January 1988, it was determined there was a need to initiate a Registered Wanders Program. A centralized registry was available at any time and maintained a fully computerized database of all registrants who may wander from their homes. A blue and gold pin worn on their garment identified the registered wanderer. This was a project of Lambton, Elgin, Essex and Kent Counties.
In 1993, the Alzheimer Society Sarnia-Lambton, with a completely new Board of Directors relocated from Petrolia to an office located in Point Edward. The Chapter was incorporated on November 3, 1993.
Throughout the years, our Society continues to grow. Programs change, grow and expand as dictated by the needs of our community. Complete documentation of the Alzheimer Society of Sarnia-Lambton is housed at our East St. office. Feel free to visit.
Mission and Vision statement
Our Vision: A world without Alzheimer's disease and other dementia's.
Our Mission: To alleviate the personal and social consequences of Alzheimer's disease and other dementia's and to promote research.
Privacy Notice
The Alzheimer Society is committed to protecting individual privacy and the confidentiality of the personal health information it holds.
For more in formation on our Privacy Policy please click here.