Volunteer
Volunteers are the backbone of the Alzheimer Society of Sarnia-Lambton.

We need caring, dedicated people to help and encourage those living with dementia and their care partners as they participate in programs. We also need one-time volunteers to help with events as we raise funds for programs.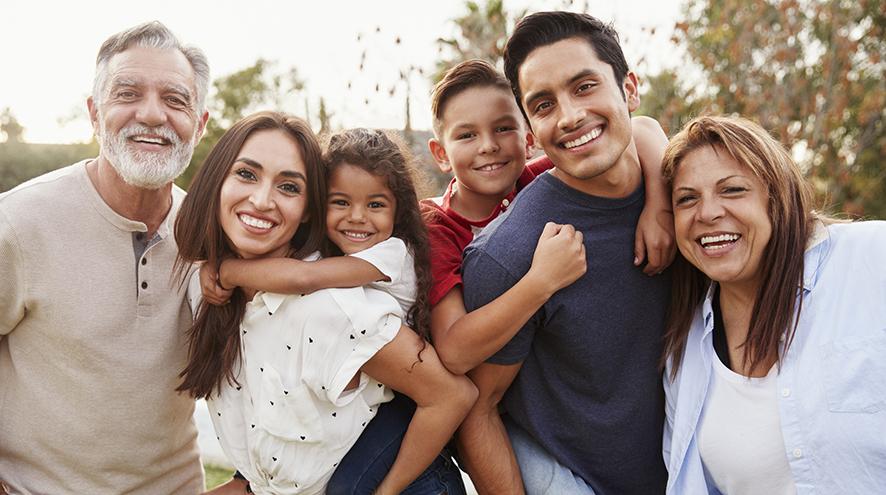 To inquire about volunteer opportunities, or to apply for a volunteer role, please contact our office:
Please note that all of our program volunteers are carefully screened and trained prior to volunteering in our programs. A vulnerable sector search is required to volunteer within programs.
Program Volunteer Description & Opportunities
We have several opportunities available for those who want to help within our program areas. You can work directly with those living with dementia and their care partners to help improve their quality of life.
Opportunities:
Minds in Motion
Minds in Motion is a group exercise class followed by social activity. The groups run once a week for eight weeks. This is a great opportunity for fitness enthusiasts and outgoing personalities. The physical activity portion is low impact and can be modified for participants as needed. The class is led by a trained instructor. Volunteers are needed to help set up for the program, take attendance and to encourage participation and ensure the safety of participants throughout the program. No experience is necessary; all training is provided. This is your opportunity to get fit, have fun and give back!
Minds in Motion sessions are offered both virtually (via Zoom) and in-person (at various locations within Sarnia). We need volunteers willing to help with in-person sessions, but we also need those who have experience with Zoom (or are willing to learn) to help clients navigate and participate in virtual sessions.
Inspirational Moments
Inspirational Moments is run in partnership with the Judith and Norman Alix Art Gallery (JNAAG). Our clients attend on site at JNAAG to view current exhibits and then create masterpieces of their own. Volunteers are required to help with program set up and to encourage client participation. This group meets once per month for two hours each time. Volunteers may also participate in activities and have the opportunity to discover their own inner artist!
Forget Me Not Social Club
This group of clients meets monthly to socialize and have fun! Past outings have included picnics in the park, bowling, attending theatre, and boat cruises. Activities range from 2 hours to 4 hours. Volunteers help to guide clients in participation, provide encouragement, and are guaranteed to have lots of fun themselves!
Group Support
We offer support to both care partners and people living with dementia in a group format. Groups typically run once per month for 1.5 to 2 hours and are facilitated by one of our professional staff. Volunteers are needed to help set up the program, take attendance and support the facilitator by ensuring participant safety. No experience is necessary; all training is provided.  
Tasks/Responsibilities May Include:
Placing reminder calls 
Helping set up programs
Taking attendance
Assisting with technical issues during virtual group sessions
Providing support throughout the group as directed by the facilitator/coordinator
Event Volunteer Description & Opportunities
We hold several fundraising events throughout the year. You can choose to help with one event or more. There is no ongoing commitment. Event volunteers are needed for various tasks in and around the time of the event. They take direction from our Event Coordinator to ensure that everything runs smoothly. 
Opportunities:
IG Wealth Management Walk for Alzheimer's
This event takes place on the last Sunday in May of each year, and raises tens of thousands of dollars for our local programs and services. Join us at the Suncor Agora in Centennial Park as we prepare for hundreds of walkers to participate in a five kilometer walk along the waterfront.
It's Five O'Clock Dockside - A Non-Gala Gala
This event takes place mid-August at the Sarnia Bay Marina, catered by Dockside Restaurant. It is a fun, festive and casual Jimmy Buffett inspired event that continues to grow each year.
Worn & Buff It - Kitchen Renovation Lottery
This lottery offers a chance to win a $50,000 custom kitchen renovation. We need help selling tickets at various locations throughout Sarnia-Lambton. Ticket sales are concentrated in December, with the draw occurring in early January.
Anything for Alzheimer's
Each year, on World Alzheimer's Day (September 21st), we kick off our Anything for Alzheimer's campaign that sees many local business participate in raising funds for the Alzheimer Society by selling forget-me-not cut outs at the point of sale. 
This campaign also encourages people to do anything they can do or want to do to raise money for the Alzheimer Society (host a bake sale, give proceeds from a garage sale etc.). Volunteers are needed to help deliver campaign kits to local businesses and promote participation.
There are many other opportunities to help out as events arise throughout the year. We would love to add you to our volunteer roster to be called upon to help out as needed.
Tasks/Responsibilities:
Set-up and take down
Registration, directing attendees, answering questions, etc (differs for each event),
Sit on event committees to help with planning
Promote and support the events
Act as a brand ambassador
Bingo Volunteer Description
The Alzheimer Society earns funds from charitable gaming at two bingos per month. All training is provided. Handling money and participating in gaming is not an expectation. The volunteer acts as a host by assisting patrons to their seat and ensuring they have a positive experience. You can volunteer once per month, or twice per month, or as needed.
Tasks/Responsibilities:
Act as a host
Represent the Alzheimer Society
Clean up after the event