Dorothea Rivett Award
Sarnia-Lambton
Recognizing an outstanding contribution to the community in its understanding of Alzheimer's disease.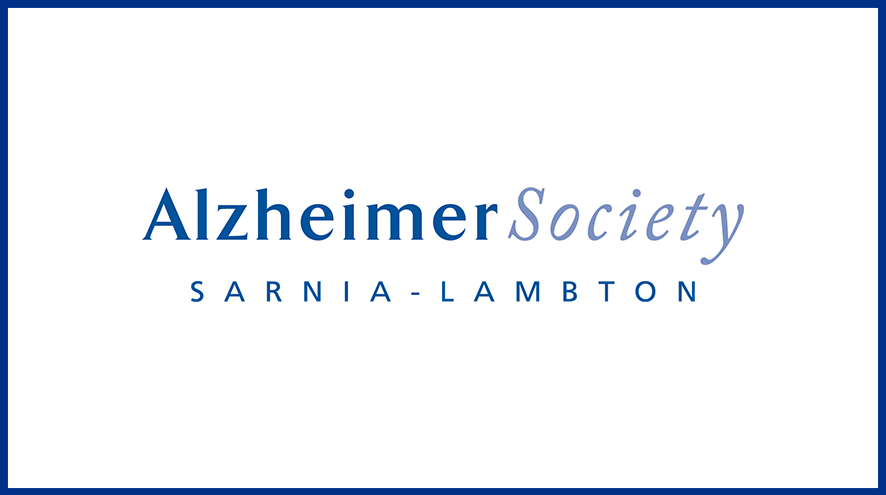 In 1993, Dorothea volunteered as a Board Member. She served as President, Past President and Treasurer, and has been credited with rebuilding the chapter. Dorothea did not believe the ASSL should be located in a nursing home, away from the public eye.
During her tenure, the office moved to Sarnia, hired staff and regained charitable status and ASO affiliation. Dorothea's belief was that the ASSL should be highly visible and accessible. She passed away October 19, 2006.

Two Awards
• One (1) individual category
• One (1) corporate or business

Criteria for Nominations
• Candidates must be a resident or a business in the Sarnia-Lambton area.
• Candidates must be affiliated in some way or form to Alzheimer's disease through volunteerism or personal experience.
• Candidates need not be a member of the ASSL.
• Candidates must have made some contribution to move the community forward in one of the following: research, program need, forward thinking for change, visibility of the disease, accessibility to information – contribution makes the individual a "champion" of awareness.

How to Nominate an Individual or Business
• Candidates are nominated by any member of the ASSL.
• Complete the nomination form on the next page with a short (50 word) description of the reason for the nomination and the affiliation of the candidate with Alzheimer disease.
• Nominations are accepted from April 1 – May 31 of each year.
• Nomination forms are completed and forwarded to:
Fund Development and Communications Committee Nomination Committee - Alzheimer Society of Sarnia-Lambton, [email protected]

• The committee will review nominations and select a candidate in each category.
• Winner is notified by letter of the assignment of the award.
• Winner must agree to be published in the media.
• An award presentation will be held in September at the Annual General Meeting.