Fundraise and participate
Do you want to help us raise funds? Participate in your own way!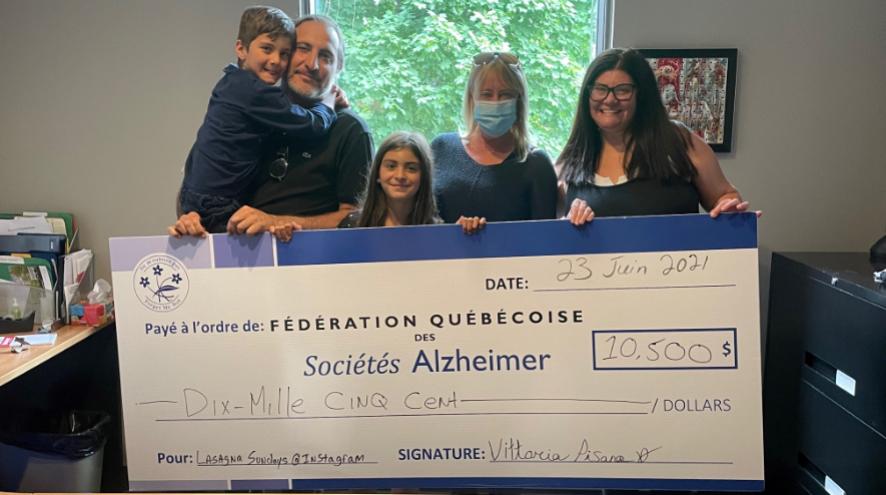 Organize an activity to benefit the Federation of Quebec Alzheimer Societies
Would you like to get involved with the Federation? There are many opportunities for you! Whether you wish to organize a fundraiser, a cultural event, a golf tournament, a wine and cheese tasting or any other type of activity to benefit the FQSA, our team will be happy to offer you advice and suggestions.
General rules before taking any steps:
Your activity proposal must be submitted via email or telephone to Julie Papin, Director of Philanthropy at 438-507-3490 or at [email protected]
All activities must be approved in advance by the Federation's management.
Our team will be available to answer your questions and to guide you, but will not be involved in the organization of the activity.
Make sure to obtain the necessary permits and insurance for the organization of your activity.
The Federation can issue receipts for donations of $20 or more. However, the issuing of receipts depends on how the donations are collected and must be discussed with our team beforehand.
READY TO SUBMIT YOUR IDEA? Give us a call!
The Great Success of 2021: Sunday Lasagna 
Vittoria is 10 years old. Very touched by Alzheimer's disease, which her grandfather is affected by, she chose to make and sell more than 300 lasagnas with the help of her family, to benefit the Federation and people with cognitive disorders. All these beautiful people visited us to give us a check for $10,500! We would like to thank them a thousand times over for their generosity and all the heart they put into this project. (see photo at the top of the page).
* The  Federation of Quebec Alzheimer Societies reserves the right to stop any unauthorized philanthropy without notice and to take appropriate legal action to stop the association of its organization name with the individual or group in question.