Anything for Alzheimer's
Anything for Alzheimer's enables people to host independent fundraising events to support people affected by dementia and make a difference in their community!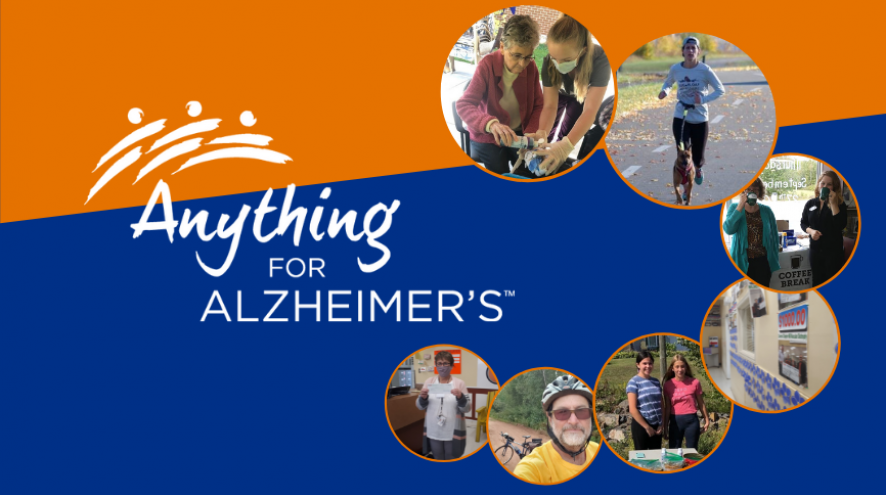 Take your own creative idea, talent, or passion, and turn it into a fundraiser in support of those affected by Alzheimer's disease and other forms of dementia!
All year long, New Brunswickers take on the rewarding role of hosting fundraisers on behalf of the Alzheimer Society of New Brunswick. Now YOU can be a fundraiser too! Anything for Alzheimer's makes it easy for you to fundraise by taking your unique idea and making it a success. It just takes a little creativity, some planning, and the desire to make a difference in the lives of people affected by dementia.
Why get involved?
Your fundraising is essential to help us support people affected by Alzheimer's or another form of dementia in our province. For the thousands of people in New Brunswick living with Alzheimer's disease and other dementias, you will provide Help for Today. Hope for Tomorrow…® AND do your own thing in your own unique way.
Making an Impact
All funds raised in New Brunswick stay in the province!
Funds raised enable us to offer and expand our free programs and services in communities throughout the province. These services include: our toll-free InfoLine, monthly caregiver support networks, family education series, public information sessions, and our 4 resource centres that offer a wide variety of information for caregivers and persons living with dementia.
Getting Started
You may already have a fundraiser in mind, and in many cases, it is possible to adapt it to a virtual event. Our team would be happy to help you come up with the perfect idea! Contact us at [email protected] or (506) 800-3149 to register your event.
To get started, download our Fundraising Guide and register your event.