Programs and services
read
The Alzheimer Society of New Brunswick provides quality programs and services free of charge to individuals living with dementia, their families and their care providers.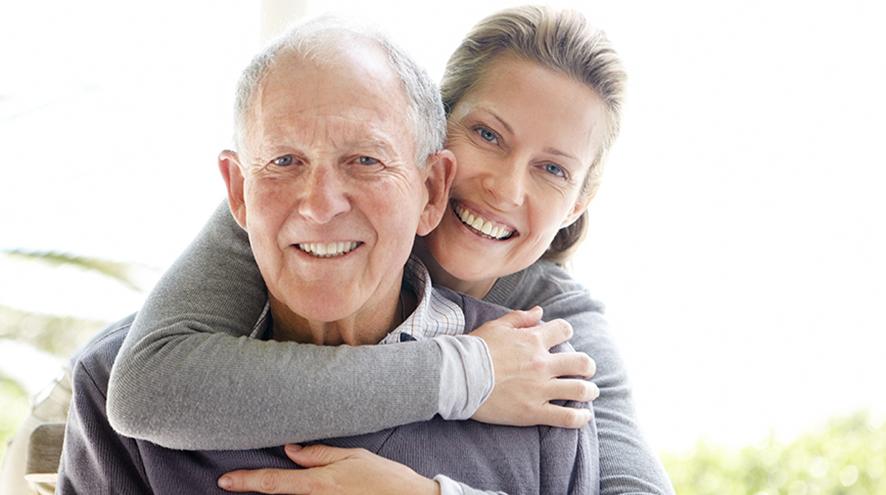 To learn more or to access any of our programs and services, call the Alzheimer Society of New Brunswick at 1-800-664-8411 or email [email protected].
Programs
Memory Café is a free monthly program that offers socialization in a stigma-free environment. There's an educational presentation on a different topic each month, followed by entertainment and refreshments.
Caregiver Support Network is a free monthly program that offers a space for those caring for someone living with dementia. Caregivers get together to share their experiences, offer support and learn from one another.
Alzheimer Journey is a free education series will introduce families to important topics that will help guide them through the process of learning how to live with dementia. There are three parts to this program:
Alzheimer Journey First Steps:

Helps families navigate their way through the journey.
Ensures those affected have the information needed to plan for the future.
Topics include an overview of Alzheimer's and other dementias, what to expect, communication strategies, legal and financial issues, accessing and navigating the provincial care system and next steps.

Alzheimer Journey Care Essentials

Helps families understand what to expect in the moderate to late stages of dementia.
Topics include treatments and approaches to care, understanding the caregiving journey and reducing caregiver stress, day-to-day care, and understanding and planning for responsive behaviours.

Alzheimer Journey Care in the Later Stages

Helps families understand what they need to know in the late and end-of-life stages of the disease.
The series focuses on approaches to care, quality of life, making important decisions, the dying process and the grieving process.
This early intervention service connects New Brunswickers who have just been diagnosed with dementia to the Alzheimer Society. A formal referral from physicians or healthcare providers allows families to receive immediate support and information.
This nationwide service helps identify a person with dementia who is lost and assist them to safely return home. Created through a partnership between MedicAlert® Foundation Canada and the Alzheimer Society of Canada.
Services
Alzheimer InfoLine
This toll-free service is available for families, caregivers, and New Brunswickers living with dementia who have questions, or require support or information. It's available province-wide in both English and French.
We have five staffed resource centres around the province where families can receive information and one-on-one support. We also meet regularly with families experiencing a new diagnosis, and maintain ongoing support services through to the end stages of the disease
We provide comprehensive information kits to families to help them to navigate and plan for the Alzheimer journey. Our free resources include a complete selection of information sheets and brochures, as well as a free lending library complete with books, audio-visual materials, journals, and newsletters.
This private Facebook Group is intended for family caregivers of those living with Alzheimer's disease or a related dementia. Launched during the COVID-19 to help maintain connections during a time of physical distancing, the group is an inclusive and safe space where you can share, ask questions and connect with others.
Educational sessions
We provide a range of presentations for the general public and caregivers. Our goal is to inform and educate New Brunswickers and to help increase awareness and decrease stigma. We also offer in-services to health care professionals on the disease, and how to care for persons with dementia.
Advocacy
We actively advocate for systemic improvement on issues of concern for people with Alzheimer's and related diseases and their families.
Annual Healthcare Professionals Conference
Each year we hold a provincial conference for health care professionals focused on enhancing person-centred care.