Caregiver Support Network
read
Each month, people caring for individuals with dementia get together to share their experiences, offer support and learn from one another. Through these meetings, the Alzheimer Society of New Brunswick provides information and support to caregivers.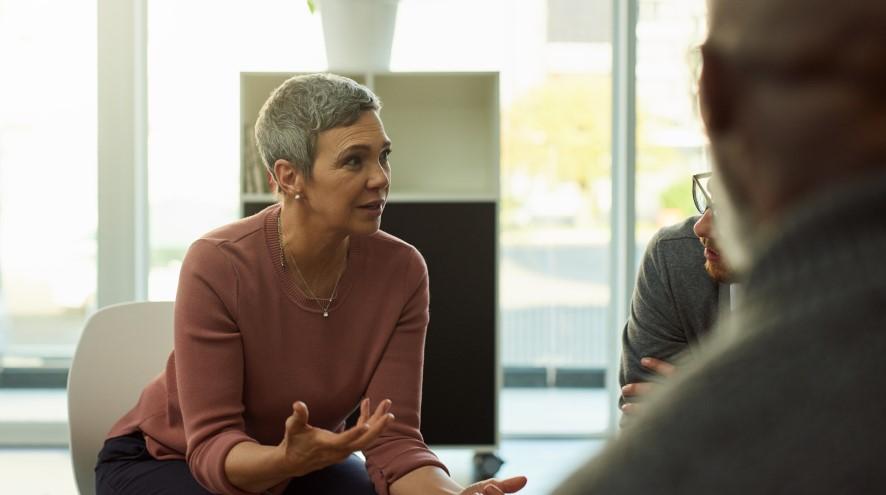 Please note: all Caregiver Support Networks are temporarily on hold due to the pandemic.
The purpose of the Caregiver Support Network
A place to learn
Through the Caregiver Support Network, you can ask questions and hear answers from those who understand your needs and feelings.
A place to share
It's also a great opportunity to exchange creative and caring techniques and ideas with other caregivers.
A place to express feelings
We ensure a safe and confidential place, one where you can discover that you are not alone in your feelings -- and others understand what you are going through!
A place to care
Last but not least, the Caregiver Support Network provides an opportunity to remember that laughter, taking care of yourself and planning for the future are essential for your well-being.
Caregiver Support Network locations
Doaktown Caregiver Support Network
Suspended due to pandemic
Fredericton Caregiver Support Network
Suspended due to pandemic
Miramichi Caregiver Support Network
Suspended due to pandemic
Moncton Caregiver Support Network
Suspended due to pandemic
Oromocto Caregiver Support Network
Suspended due to pandemic
Saint John Caregiver Support Network
Suspended due to pandemic
Tantramar Region Caregiver Support Network
Suspended due to pandemic
Tracadie Caregiver Support Network
Suspended due to pandemic
Woodstock Caregiver Support Network
Suspended due to pandemic