About Us
read
The Alzheimer Society of PEI comprises of a team of caring and dedicated professionals committed to fulfilling our vision of a world without Alzheimer's disease and other dementias.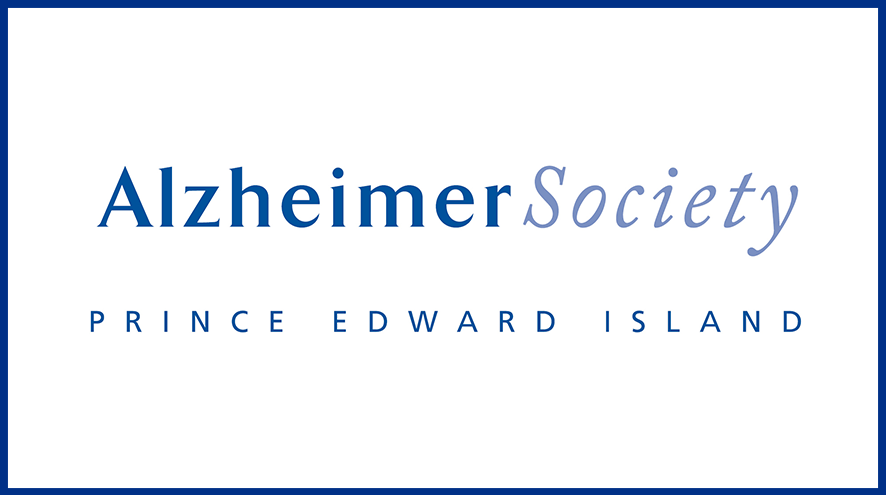 Our Vision & Mission
Our vision is a world without Alzheimer's disease and other dementias. The mission of the Alzheimer Society of PEI is to alleviate the personal and social consequences of Alzheimer's disease and other dementias, as well as to promote the search for a cause and a cure.
The Alzheimer Society of PEI comprises of a team of caring and dedicated professionals committed to fulfilling the mission of the Alzheimer Society of Prince Edward Island.
Our History
Since its founding in 1978, the Alzheimer Society has grown and expanded to serve Canadians from coast to coast. Learn more our history here and read some of the highlights of the Society's work since its early years.
Our Team
Jaime Constable
CEO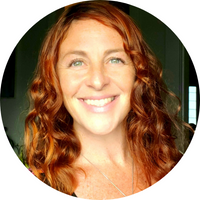 Jaime has a strong commitment to excellence in the supports and services provided to persons living with dementia, their care partners, family members, and friends. She completed a degree in Psychology from the University of Prince Edward Island in 2010.
Jaime has worked in the non-profit sector for over ten years, including the Alzheimer Society of Ottawa and Renfrew County and her previous role at our Society here in PEI in 2010-2011. She has extensive experience in the delivery of programs and services, in strategic partnership development and inter-sectoral initiatives to improve the system of care. She has been an advocate for innovation and change in the delivery of services for seniors, and in technologies that support system efficiency and a better health care experience for families.
Born and raised here on the Island, Jaime was heavily involved in athletics. Returning to PEI in 2019, she is grateful to be home, close to family, on the Island she loves so much. Jaime coaches high school volleyball, and has a strong interest in health and wellness.
Laura MacWilliam
RSW, Programs and Services Manager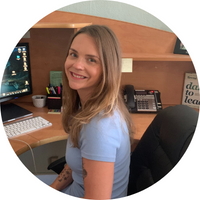 Laura is the Manager of Programs and Services at the Alzheimer Society of Prince Edward Island. Laura completed her degree in psychology from Saint Mary's University in 2011 and went on to complete her degree in Social Work from Dalhousie University in 2013. In 2013 Laura started working with the Alzheimer Society and she feels truly honoured to be part of an amazing team working to make a difference in the lives of those affected by dementia. She understands what an amazing privilege it is to serve Islanders impacted by Alzheimer 's Disease and other dementias.
Laura grew up playing in the woods and on the beaches of Nova Scotia and when she needs to recharge that is where you can find her; hiking on one of the many trails found throughout PEI or collecting sea glass on one of the many beaches. Laura's dog, Baxter, is often by her side and if you've ever stopped by the office in Charlottetown, he has probably greeted you.
Jaclyn Gallant 
Support Services Coordinator - Prince County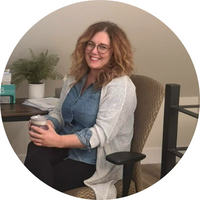 Jaclyn was born and raised in West Cape, PEI and has lived in Western PEI for most of her adult life. Apart from living in Charlottetown as she completed her Bachelor of Arts Degree and St. John's Nfld training in the Education program at Memorial University, she has lived in Fortune Cove for the last sixteen years where she currently resides with her three children, Micah, Maia and Myer, their dog Molly-Pearl and cat Goose. She loves her community and has been quite involved in various aspects of it over the years through her professional and volunteer work. Jaclyn can often be found on the trails or beaches enjoying this gorgeous Island with her dog, spending time at home, or running to various activities with her children. 
She looks forward to serving and supporting families in the west end, utilizing the skills she has learned navigating through the difficult diagnosis of two of her children, as a disabilities advocate, through community outreach work, as well as her experience teaching in local schools.
Shelley King
LPN, Dementia Care Educator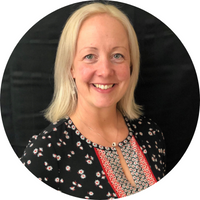 Shelley is thrilled to be part of such a dynamic team with the Alzheimer Society. She joins the team with over 15 years of nursing experience, most of which have been spent working with persons living with dementia in a variety of settings. She has passion for making a positive difference to people and their families living with dementia. She's a compassionate and helpful source of guidance for anyone with any type of dementia.
Shelley has recently moved to Summerside with her family and loves spending time exploring the Island. She especially loves being outside and breathing in the ocean air. In her free time, you will find her spending time with her husband, son and two dogs. They enjoy looking for sea glass and going for bike rides exploring new areas. She does her best to live each day to its fullest potential and appreciate the simpler things in life.
Penni Foresman
Support Services Coordinator - Kings County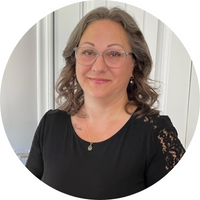 Penni is a born and raised Island girl who loves the ocean, practicing yoga, and walking her dogs. She grew up and lived on the west coast, and after raising their family she and her husband sold their home of 21 years, packed up, and moved to Murray Harbour North in search of being surrounded by nature and building a life in rural PEI.
With a love of not-for-profit work, Penni comes from a diverse background and skill set. She was looking for a position where she could work in the community, with the ability to give back and hopefully make a positive impact on the lives of Islanders. The Alzheimer Society couldn't have been a better fit. Penni has a personal connection to Alzheimer's, and feels incredibly privileged to have the opportunity to help others who are on this journey of their own or with another. She has first hand experience navigating the systems and dementia, and is ready to offer support to the communities of Kings County.
Kristen Sherman
Fund Development & Communications Coordinator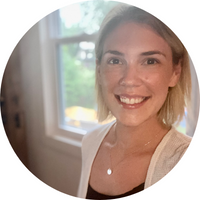 Kristen has a passion for learning and making a positive impact on the lives of others. She grew up near Toronto and spent 5 years living in Asia before settling down in PEI.
Kristen completed her Bachelor's Degree in Social Sciences at the University of Ottawa and a Post-Grad Certificate at George Brown College in Digital Marketing. She's currently completing her Master's in Counselling Psychology. When she's not working or studying, you can find her reading, listening to podcasts, eating good food, practicing yoga, writing, or planning her next adventure.
Bronwyn Spenceley
Administrative Assistant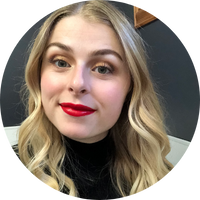 Bronwyn was born and raised in Charlottetown, PEI. She loves living in PEI, especially because she is close to her family, beaches and amazing sunsets. She completed a Bachelor of Science degree in Chemistry from the University of Prince Edward Island in 2018. After working and living in Toronto for four years, Bronwyn and her husband moved back to PEI in 2022 and she hasn't looked back. Outside of work, she loves reading, hiking, sailing, cooking/baking, playing board games, and travelling.
 Bronwyn spent many hours volunteering throughout her schooling, and she's really excited to be giving back to the Island again through the Alzheimer Society of PEI. Bronwyn has a personal connection to Alzheimer's/dementia which makes providing her fellow Islanders with compassion and servicing her community even more meaningful.
Privacy
Your privacy is always respected. All information relating to your correspondence and contributions to the Alzheimer Society of PEI is held in the strictest confidence. Please read our Privacy Policy Statement.
As a member of the Canadian Marketing Association (CMA), the Society is committed to upholding the principles of the CMA Code of Ethics and Standards of Practice.
If you would like to make a donation, please click here.