Pole Borrowing Program
read
Borrow walking poles from APSEI, free of charge!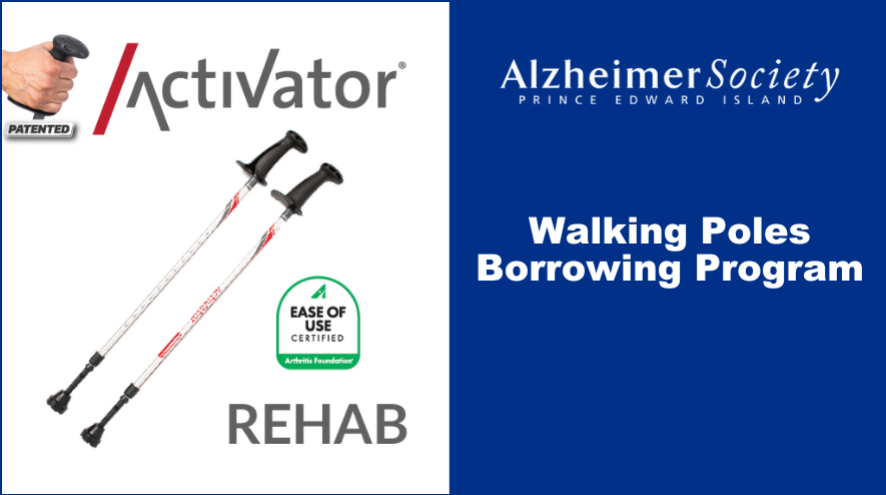 We've launched our very own Walking Poles Borrowing Program! The Alzheimer Society of PEI has purchased 10 sets of walking poles to loan to seniors in PEI.
The Urban Poling ACTIVATOR® poles focus on building strength and stability, and the Urban Poling Series 300 poles are built for fitness and performance. Both types are height adjustable and have ergonomic CoreGrip handles for improved wrist support.
The walking poles are now available to borrow in 4-week increments, with the possibility of extension depending on demand. This program will be run on a first come first serve basis, with an ongoing waitlist and a limit of one set of poles per person. Instructions will be provided, novices are welcome.
Contact us to borrow your first set!