Find Support in PEI
Living with Alzheimer's disease or another dementia can be incredibly demanding and isolating for those with the disease and their care partners. Find information and support in Prince Edward Island. Pre-registration is required for our support groups.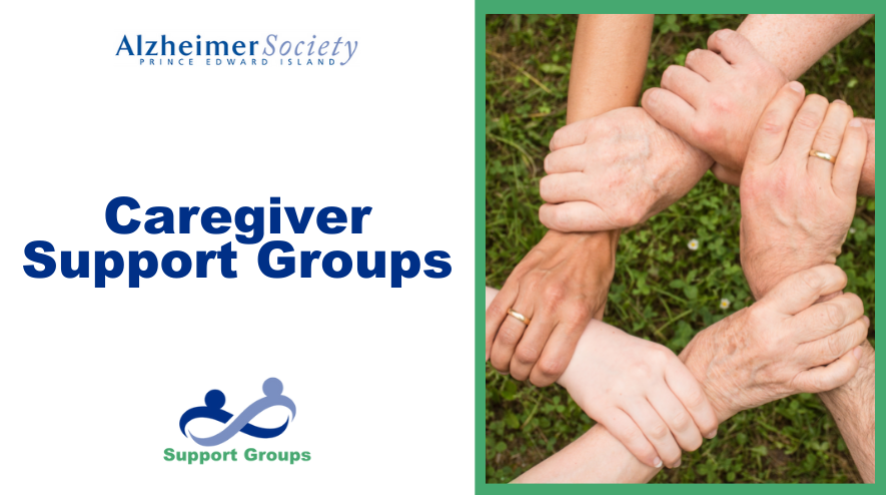 Support Groups
Our support groups are for caregivers, friends and family members of persons living with dementia. Participants meet in a safe environment where they:
Exchange stories and make friends
Access the most current information
Learn and share practical tips
Decrease feelings of loneliness and isolation
Find a sense of hope
Connect with others who understand
Caregiver Support Groups:
Charlottetown
1st & 3rd Wednesday of the month
1:00pm-2:00pm
Montague - ON HOLD UNTIL FURTHER NOTICE
2nd & 4th Wednesday of the month
1:00pm-2:30pm
O'Leary
1st & 3rd Tuesday of each month
6:00pm-7:30pm
Summerside
2nd & 4th Tuesday of each month
2:00pm-3:30pm
Young Onset Dementia
4th Thursday of each month
6:00pm-7:00pm
Charlottetown
*Virtual option available
Please contact us at [email protected] or (902) 628-2257 for more info and to register. 
Pre-registration is required.
Counselling
There are many ways Islanders with dementia, caregivers and family members can get the support they need. The Alzheimer Society of Prince Edward Island staff is always available to listen, offer advice, and discuss your questions and concerns.
Professional counselling is also available free-of-charge to all Islanders who are dealing with the effects of caring for someone living with Alzheimer's disease or other dementias. Counselling can be done through telephone support, family interventions and one-to-one sessions.
For more information, please contact us: