Newsletter
read
Learn what's happening with the Alzheimer Society of PEI's latest eNewsletter.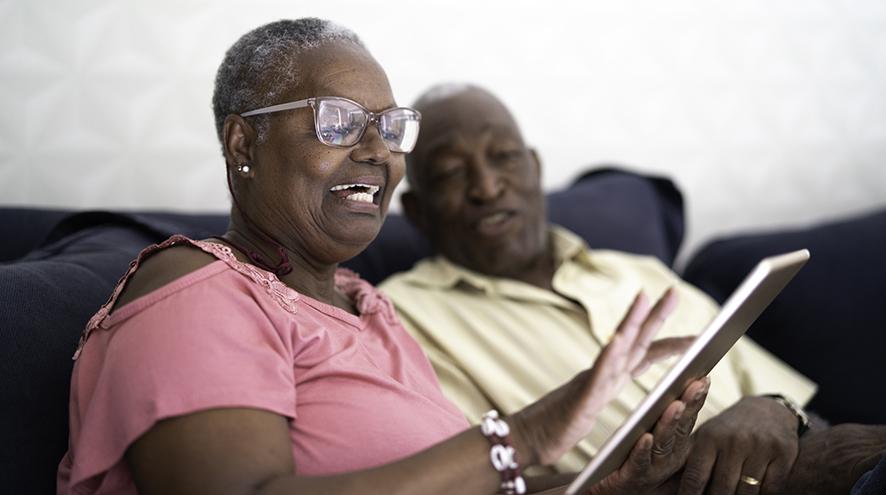 Our News
Keep up-to-date with upcoming fundraisers and events, programs and services, research updates and more with our eNewsletter.
Subscribe to have it delivered directly to your inbox here.
September Newsletter.pdf
Our 2021/2022 Annual Report is here! Plus information on upcoming social events including World Alzheimer's Day, some chef-led baking, farm-to-table food and much more!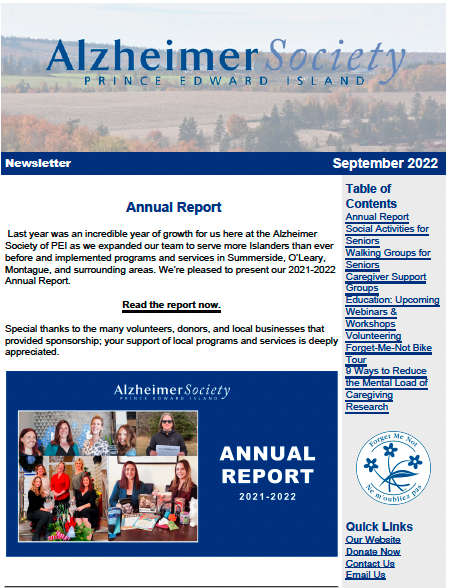 Click here to subscribe to our monthly eNewsletter.