Anything for Alzheimer's
Anything for Alzheimer's helps you plan an event or turn an existing event into a fundraiser to support the Society and people affected by dementia in our province.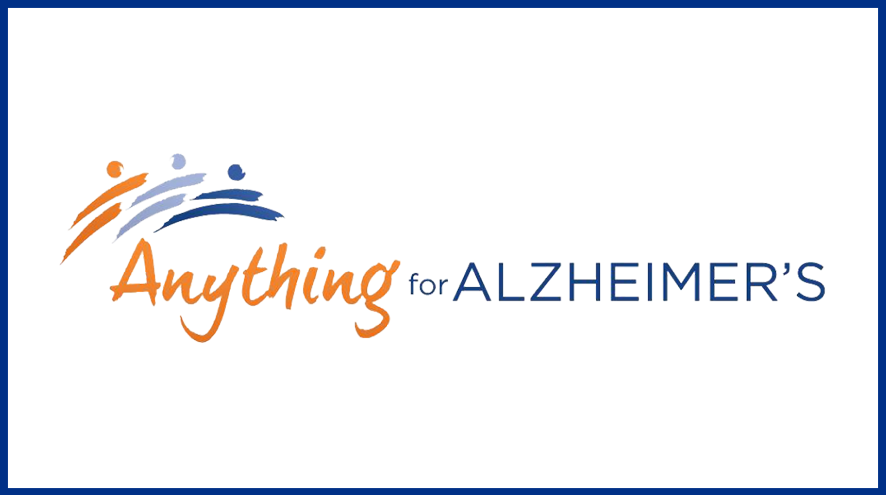 Do your own thing your own unique way to support Islanders living with dementia!
Anything for Alzheimer's enables you to host independent fundraising events to support people affected by dementia and make a difference in their community!
Now YOU can be a fundraiser too! Anything for Alzheimer's makes it easy for you to fundraise by taking your unique idea and making it a success. It just takes a little creativity, some planning, and the desire to make a difference in the lives of people affected by dementia.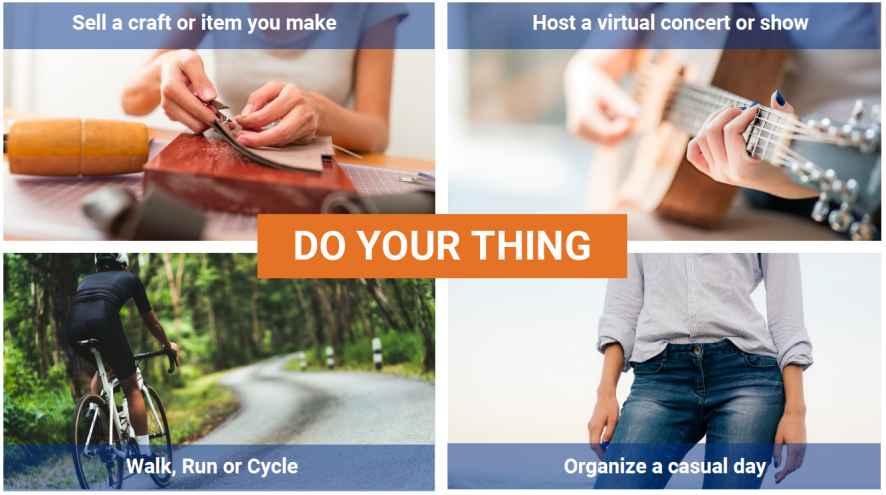 Getting Started
You may already have a fundraiser in mind, and in many cases, it is possible to adapt it to a virtual event. Our team would be happy to help you come up with the perfect idea!
To get started, download our Fundraising Guide and fill out our Third Party Event Application Form, and email it to us.
Why get involved?
Your fundraising is essential to help us support people affected by Alzheimer's or another form of dementia in our province. For the 2,700 islanders living with Alzheimer's disease and other dementias, you will support them while doing your own thing in your own unique way.
Where does the money I raise go?
The Alzheimer Society of PEI (ASPEI) offers a variety of programs and services to help those living with Alzheimer's disease or other dementias through information, support and education.

All the money that is raised in the province stays in the province. The money that is raised through a third-party fundraiser will go towards services such as support groups across the Island, counselling, and our educational tools and resources.   
Does the Alzheimer Society provide volunteers or staff for my event?
No. ASPEI has a very small but dedicated staff and cannot guarantee volunteers or staff at your event. If you would like a representative from the Society to speak at your event, we will do our best to arrange for a staff member to be present according to availability.
Can I use the Alzheimer Society logo on my promotional materials?
Yes. However, all documents with the ASPEI logo must be approved by the Society prior to being sent out.
What do I do with the collected funds?
If requested, we can provide a unique-to-your-event link that you can share so participants can donate online and receive a charitable receipt.
Cheques and cash can be dropped off at the Alzheimer Society of PEI, or you can mailed to:

Alzheimer Society of PEI
166 Fitzroy St.
Charlottetown, PE  C1A 1S1
Weddings
Weddings are a special time to celebrate and make memories with family and friends. It is also a time to remember those who cannot be with you. The Alzheimer Society of PEI can help you celebrate your missing loved one at your wedding.
Instead of creating wedding favours for each guest, why not make a donation to the Alzheimer Society? We can send customizable cards for each place setting to let your guests know that you have made your day extra special by remembering a loved one.
Work and school
From casual days to lunch time bake sales, we spend a lot of time at our workplace so why not make it more meaningful by hosting a fundraiser that everyone can participate in. And don't forget to ask your employer for a matching donation.
Whatever type of fundraiser you choose, just remember that we can provide you with an online fundraising page. Online fundraising is proven to be the most effective method of fundraising, especially when partnered with social media.
Please contact us at [email protected] or (902) 628-2257 if you have any questions.