Auction for Alz
Prince Edward Island
read
We're hosting an online auction! As the holidays are quickly approaching, we wanted to create a fundraiser that highlights Island businesses and encourages our community to shop local for gifts this year.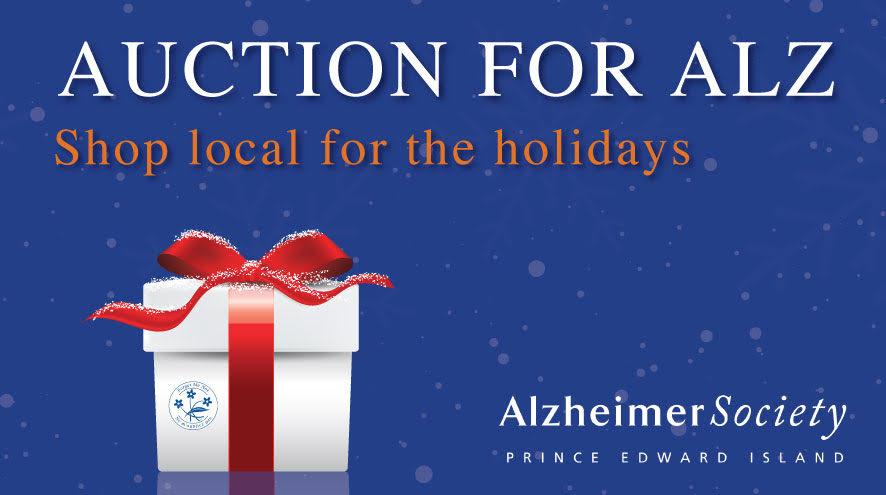 Auction for Alz features goods and services from local businesses with all proceeds going towards helping those who are affected by Alzheimer's and other dementias, and runs from December 7-13.
Everyone who bids will automatically be entered to WIN a one night stay at The Arts Hotel!
Why are we asking you to support our fundraiser?
1 in 3 Islanders knows someone who is affected by Alzheimer's and other dementias.

Alzheimer's and other dementias are not just part of growing older, and are irreversible. There is currently no cure. They destroy brain cells causing thinking ability and memory to deteriorate over time. They affect cognitive and functional abilities, emotions and mood, physical abilities and behaviour.

Funds raised will come directly back to the Alzheimer Society of PEI, supporting those living in our community affected by Alzheimer's and other dementias by providing counselling, educational resources and tools, research to find a cure, and much more. 
Be sure to follow us on Facebook, Instagram and Twitter! If you have any questions, please contact Kristen at [email protected]. 
Thank you for your support and we are so excited to 'see' you at Auction for Alz!
 
Click to view our auction and get bidding!