IG Walk for Alzheimer's
Prince Edward Island
Register for this year's IG Walk Wealth Management Walk for Alzheimer's at walkpei.ca and/or participate in our Island-wide Scavenger Hunt!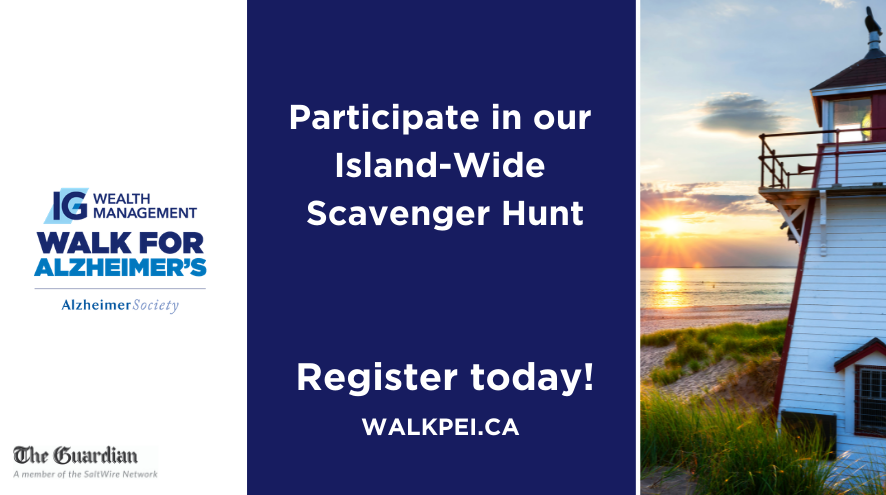 We're thrilled to be hosting an exciting event for this year's IG Wealth Management Walk for Alzheimer's!
If you'd like yo get involved:
Create a team and register, or register as an individual if you'd like to help us fundraise, and for your chance to win amazing prizes!
Participate in our Island-Wide Scavenger Hunt and win prizes!
Follow ASPEI (us) and IG Wealth Management on social media to stay up-to-date!
Tag us in photos & videos and use the hashtag #IGWalkforAlz. Remember, we'll only see your posts if your profile or posts are set as "public" rather than private!
Donate to the Walk, and encourage others to do so.
Invite others to support you and/or your team by donating here (enter the name of the participant or team to be sponsored then follow prompts).
Drop by our office at 166 Fitzroy st. on May 30th from 10-noon to say hi and drop off donations.
For more information, visit walkpei.ca