Find support in Saskatchewan
Your experience can be made easier if you have information and support. We are here to help.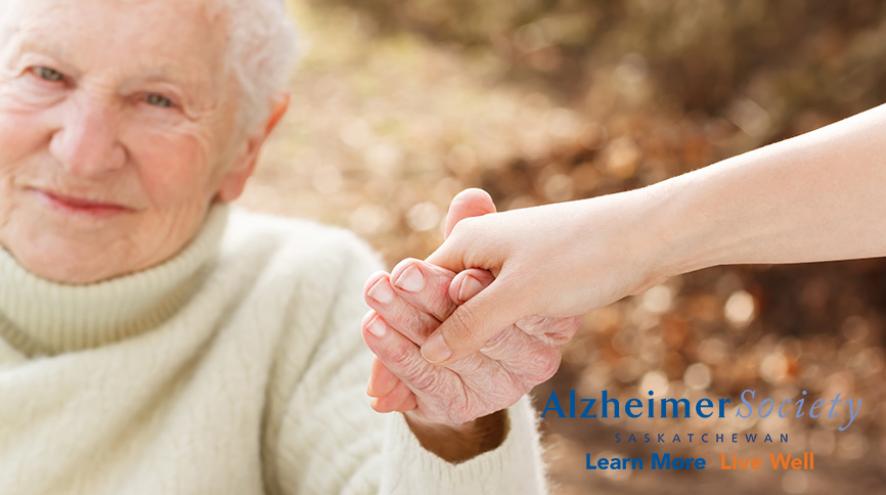 If you or someone you know is living with Alzheimers or related dementia's please don't hesitate to reach out to our offices to find support.
How we support people living with Alzheimer's disease:
Individual Support: Talk to our support staff in person, on the phone or by email.
Alzheimer Society Resource Centres: Resource Centres located throughout the province offer information, educational opportunities, support groups, and the ability to talk directly with knowledgeable support staff. Resource Centres also offer: information packages with brochures and fact sheets, individual support by appointment and advice about community resources. Find a Resource Centre near you!
Dementia Helpline (1-877-949-4141): A province-wide information and support service. Hours: Monday-Friday, 8:30-4:30 p.m.
Dementia Education: Opportunities like our Learning Series or An Evening of Education help people with dementia, family and friends live as well as possible with the disease. Check out upcoming opportunities
Support Groups: We offer Support Groups for people with dementia and caregivers. These groups provide a safe environment where you can learn, laugh and help each other through mutual understanding. Learn more
Coffee Clubs: We coordinate several Coffee Clubs that provide an opportunity to socialize, share experiences, laugh and enjoy the company of others who understand and are living the dementia experience. Find a Coffee Club near you
For more information about how we can support you, please call 1-877-949-4141.