Public Awareness
read
We help individuals and communities learn more about dementia and understand how to become more supportive and inclusive for those affected by it through our dementia friendly initiatives. By learning more, you can make a difference in your community.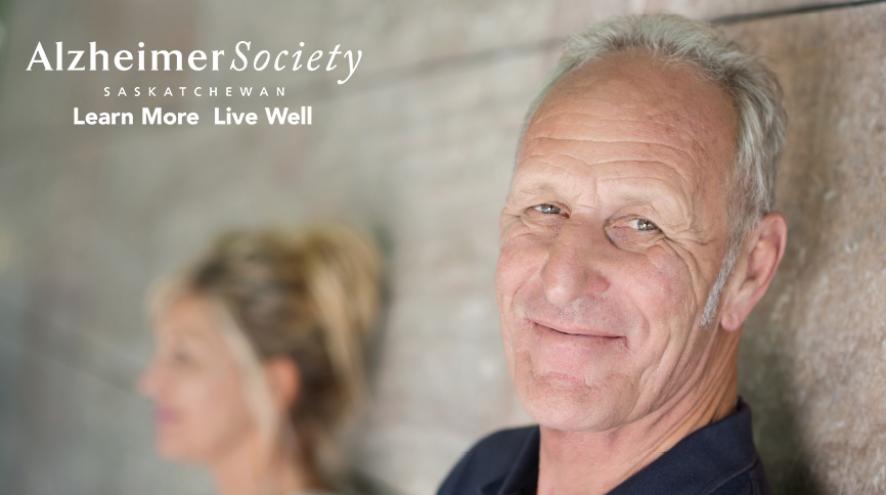 Everyone has a role to play ensuring our province is a more dementia friendly and inclusive place for people living with dementia and their care partners.
Dementia is about more
than just memory loss.
Alzheimer's disease is just one type of dementia. Different types of dementia can affect the brain differently, meaning that symptoms can present and progress differently depending on the type of dementia an individual has and their own unique characteristics.
Dementia can cause changes in an individual's abilities, behaviour and communication – the ABC's of Dementia.
That's why raising awareness about all of the 10 evidence-based warning signs associated with dementia is critical to promoting recognition of changes and empowering individuals to access an early diagnosis. It is also part of the foundational work required to increase understanding of what an individual with dementia can experience so that others can better recognize how to respond in supportive ways in their own interactions and in their communities.
Individuals with dementia and care partners in Saskatchewan repeatedly identify stigma and lack of understanding as the main challenges they experience in their communities. To change this for the better, we need to raise awareness of the ABC's of Dementia in the general public.
Do you know your ABC's of Dementia?
By learning the ABC's of Dementia, individuals like you can help us to raise public awareness and make a difference in reducing the stigma that is too often caused by myths and misconceptions about dementia.
By using evidence-based information, the ABC's of Dementia warning signs campaign emphasizes all of the changes that dementia can cause and provides a trustworthy source of information. The ABC's of Dementia framework has been reviewed by leading health professionals and physicians.
Visit www.ABCDementia.ca to learn your ABC's of Dementia today.
You can also contact your local Alzheimer Society of Saskatchewan Resource Centre for more information about the 10 warning signs associated with dementia, and learn about upcoming events in communities around the province – including free, public presentations of the ABC's of Dementia – on our Events page, too.
Early diagnosis
Early diagnosis is an important key in identifying and addressing treatable causes of symptoms, providing an understanding of the symptoms being experienced, allowing individuals and those that support them to prepare and plan ahead and to learn more about ways to continue to live well.
If individuals recognize warning signs in themselves or others or are concerned about their own risk, they are encouraged to speak to their healthcare professional.
Access your copy of the Getting a Diagnosis Toolkit today.
To assist them in starting that conversation, individuals can call the Alzheimer Society of Saskatchewan to connect to further information about the warning signs and access resources like our Getting a Diagnosis Toolkit. The Getting a Diagnosis Toolkit can help individuals to plan ahead to get the most out of their medical appointment and discuss their concerns with their family doctor or health care provider.
People affected by dementia who connect with the services of the Alzheimer Society have a far better experience with the disease than those who don't.
Dementia Friends
Everyone is encouraged to become a Dementia Friend to continue learning more about dementia and to help build Dementia Friendly Communities… one Friend at a time!
By becoming a Dementia Friend, individuals indicate that dementia is important to them and commit to learning more about it. Dementia Friends contribute to dementia friendliness in the province by incorporating this information into their everyday interactions to help make our province a more supportive, accessible and inclusive place for those affected.
All Dementia Friends receive the monthly Dementia Friends Newsletter directly to their email inbox – making it a simple and convenient way to learn more.
This newsletter shares valuable information with Dementia Friends, including practical tips and strategies to incorporate into their everyday interactions, as well as news, videos, and links to resources. Dementia Friends are not required to volunteer or donate, but information about upcoming events and opportunities can help individuals connect to ways they can make a difference in their own communities.
To become a Dementia Friend today and for more information, visit www.DementiaFriendlySaskatchewan.ca.
Dementia Friendly Communities
The Dementia Friendly Communities project strives to create communities throughout Saskatchewan that are welcoming to people with dementia, support them to live well, and engage them meaningfully in everyday life.
Dementia Friendly Communities consider not only the physical environment and design of a space, but also the social networks and interactions that exist within it. The people in these communities understand more about dementia and those affected by it are supported to feel independent and included with options for involvement in the community.
Our vision is that these communities will recognize that a person with dementia may experience the world differently, and will be prepared to make conscious efforts to reduce stigma, increase inclusion, and support the meaningful participation of people with dementia.
Community Presentations
Our community presentations offer information about dementia, ways to reduce risk by promoting brain health, and the programs  and services of the Alzheimer Society that are available to help individuals affected by dementia live well.
Contact us to learn more about community presentations that may be available and opportunities to host a presentation in your community. While there is no charge to attend or host a community presentation, donations to the Alzheimer Society of Saskatchewan help ensure we can continue to provide these learning opportunities for others.