Night to Remember Fall Gala
read
An enchanting evening in support of people living with dementia and our commitment to dementia research.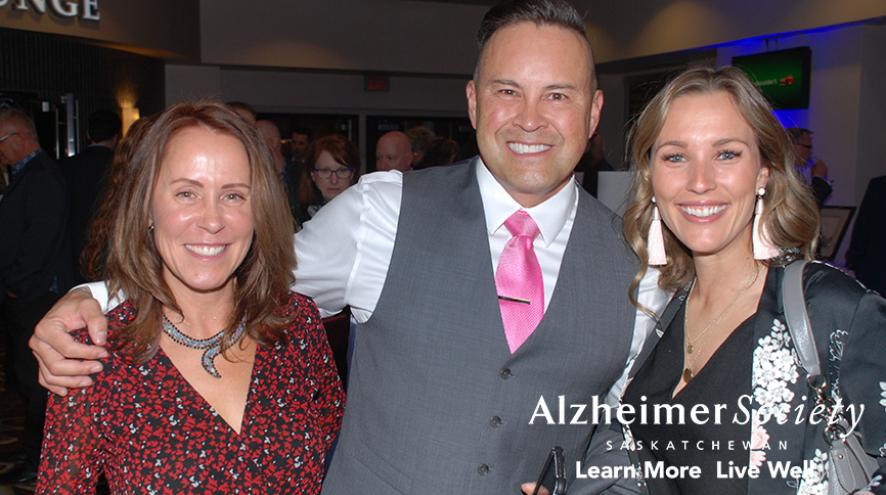 A Night to Remember 2021 Gala
Thursday, November 18th 
Casino Regina Show Lounge 
Attendance will be capped at 200 guests.
To purchase your tickets and for all sponsorship inquiries, please contact:
Amanda Baker
306-949-3402  
[email protected]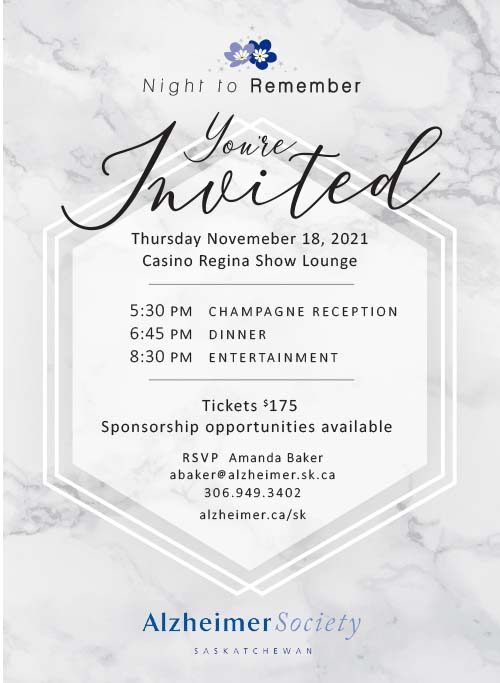 Diamond, Sapphire, Emerald, and Ruby sponsorship opportunities available.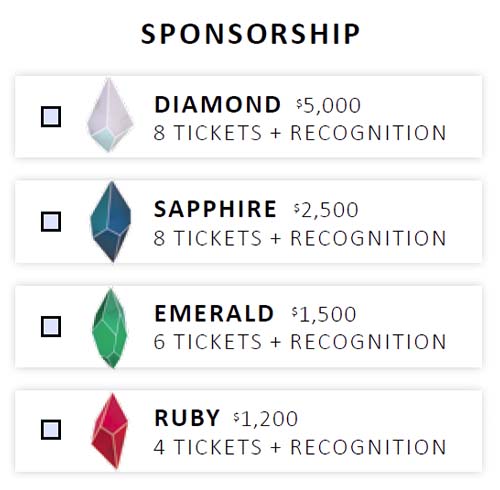 We kindly ask that you provide the names of the attendees at your table for seating arrangements and COVID contact tracing.  
**Due to the unpredictability of the COVID-19 pandemic, the Alzheimer Society may implement additional COVID-19 restrictions ahead of the event.  Changes that occur will be communicated as quickly as possible to attendees.
In the event of COVID-19 restrictions that result in the postponement or cancellation of the event, a full refund option will be provided to ticket and sponsorship purchasers.