Donate
read
Make a donation and know your rights as a donor.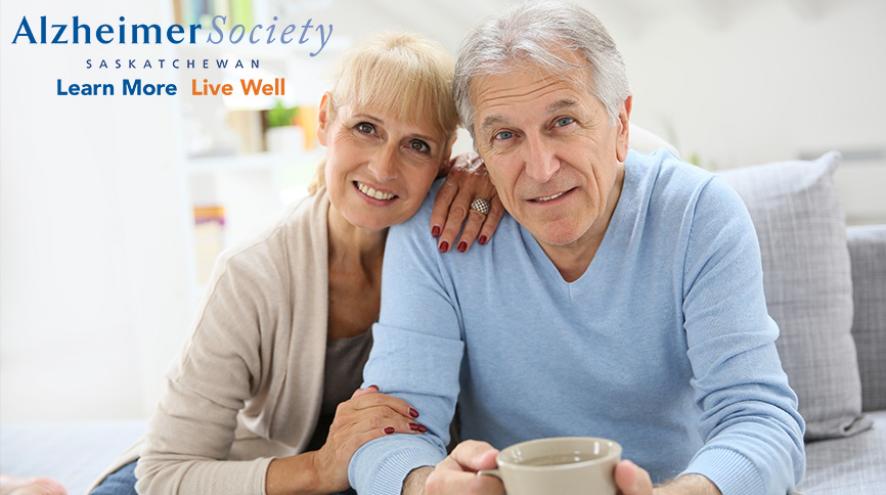 Your donation helps the Alzheimer Society offer services and support to people with dementia, their families and caregivers, and fund research to find causes, better treatments and a cure. Donate online now.
Make a one-time gift
Support the Society by making a general donation. Your gift will be directed toward our area of greatest need.
Donate: Online Now
By mail or in person to:
Alzheimer Society of Saskatchewan
301-2550 12th Avenue
Regina, Saskatchewan, S4P 3X1
Phone (toll-free): 1-800-263-3367
Make an ongoing difference by becoming a Forget Me Not Partner!
Click here to become a Monthly Donor
What is Forget Me Not Partners?
Forget Me Not Partners allow you to make easy, secure and convenient monthly donations to the Alzheimer Society of Saskatchewan.
Your monthly gifts help us deliver critical information, support, education, programs and services to over 19,000 people in Saskatchewan affected by Alzheimer's disease and related dementias as well as their family and caregivers.
Why a Monthly Gift?
Your monthly gift will help to keep you connected with the Alzheimer Society throughout the year. As a monthly donor, you will receive updates from the Alzheimer Society to inform you of the impact that your donation makes. These updates include the AGM Highlights and Annual Report.
A monthly gift ensures sustainability because it's a predictable source of income that we can depend on every month. It helps us plan long-term projects, is cost-effective, environmentally friendly and reduces our administrative costs.
By becoming a monthly donor, you can be proud to know that you are making a difference and will be influential in the success of the Alzheimer Society.
Ways to give:
• Click here to become a monthly donor.
• Call us toll-free at 1-800-263-3367.
Thank you for your interest in becoming a monthly donor to the Alzheimer Society of Saskatchewan! If you have any other questions, please call us toll-free or email [email protected].
Frequently Asked Questions:
What if I want to change my bank or credit card information, or donation amount?
Simply give us a call at 1-800-263-3367 and we will make the changes.
Is there an advantage in setting up my monthly gift from my bank account versus my credit card?
A monthly withdrawal from your bank account is more cost-effective to the Society than a monthly credit card donation since is involves less processing costs.
How will I know that the Alzheimer Society of Saskatchewan is receiving my donation?
Your monthly credit card or bank statement will indicate the Alzheimer Society has made an automatic withdrawal.
Do I receive a tax receipt?
Yes. Following the end of the calendar year, you will receive a single tax receipt for the entire cumulative giving for that year. For example, a $20.00 per month donation will result in a $240.00 tax receipt for the year.
Become a corporate and community supporter
Every year, organizations ranging from local and provincial corporations to public and private foundations, partner with the Alzheimer Society of Saskatchewan to help deliver much-needed programs and services in Saskatchewan communities.
Donor rights and protections
Accredited by Imagine Canada
The Alzheimer Society of Saskatchewan is accredited by Imagine Canada for excellence and leadership in five key areas of operation:
Board governance
Financial accountability and transparency
Fundraising
Staff management
Volunteer involvement
Respect, openness and accountability
This is our commitment to you, as a valuable supporter of the Alzheimer Society of Saskatchewan. If you want to learn more about where your donation dollars go, please see our Annual Reports or contact us at [email protected]. We are committed to full financial disclosure.
Receipting
Online donors will receive a receipt by email. If you donate by mail, fax or phone, we will mail a receipt to you. We issue official income tax receipts for all donations of $15 or more. If you would like a receipt for less than $15, please advise us.
Charitable registration number
The Charitable Registration number for the Alzheimer Society of Saskatchewan is #12996 3617 RR0001.
The Alzheimer Society of Saskatchewan is accredited by Imagine Canada for outstanding transparency and accountability.