IG Wealth Management Walk for Alzheimer's
read
The IG Wealth Management Walk for Alzheimer's is an annual event to raise awareness and funds to support people and families living with Alzheimer's disease and other dementias. Together we display a combined strength and dedication in the fight against this disease.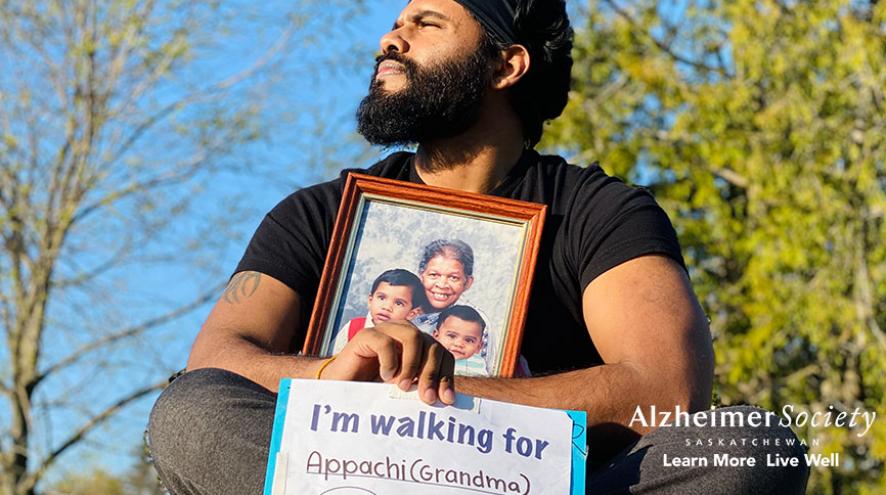 Thank you
Our IG Wealth Management was a huge success this May with hundreds of walkers participating all over Saskatchewan! Together we have raised over $85,000, and donations are still coming in! This year due to the COVID-19 we held our walk virtually online for your safety so you could walk where you are! Our walks are a success because of dedicated individuals like you, we hope you will join us again next year. Your support positively impacts many individuals and families in Saskatchewan.  We hope we will be able to have an in-person event locally for our 2022 walk!
Still want to make a donation?
You can donate to the walk online at https://walkforalzheimerssk.blackbaud-sites.com/
Or call us at the office and we can take the donation over the phone 306-949-4141
Did you collect donations offline?
If you have cash donations please contact the office at 306-949-4141 and we can assist you with that!
If you are looking for more or new ways to get involved, please contact Angela at [email protected].
Thank you again to our amazing provincial and local sponsors for all their support!
Our National Title Sponsor
The Alzheimer Society is pleased to have IG Wealth Management returning for its fourth year in 2021 as Title Sponsor for our annual Walk.
IG Wealth Management has a long heritage of community involvement, corporate funding and project initiation that has created a strong corporate culture of caring. In 2018, IG Wealth Management made more than $7 million in charitable donations across Canada. The Alzheimer Society is proud to partner with IG Wealth Management.