Programs and Events
read
Our upcoming program events and learning opportunities to learn more and live well.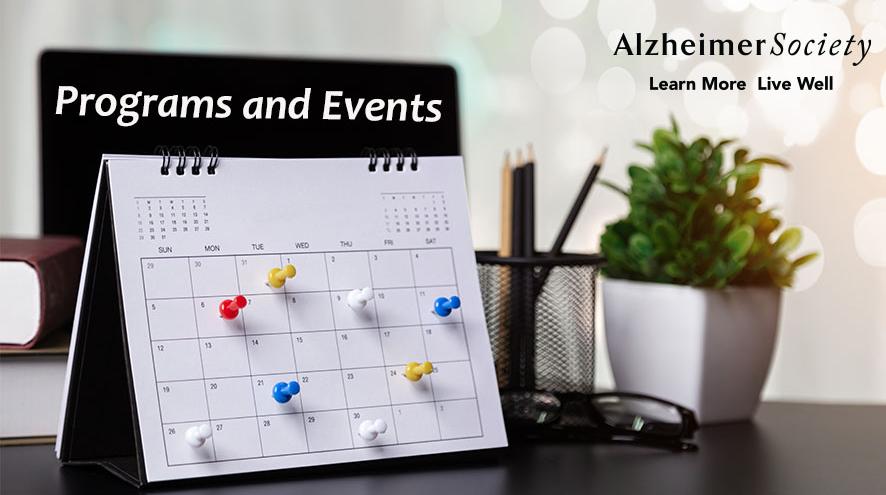 ABC's of Dementia Community Presentations
Learn more about the changes in abilities, behaviours, and communication that can happen during the early stages of dementia and the importance of a timely diagnosis. Everyone is welcome to attend.
Humboldt
Thursday, June 8, 2023 
10:30 am
St. Andrew's Church Hall 
710-9th St., Humboldt 
Learning Series
The Learning Series helps people with dementia, their families and friends to live as well as possible with the disease. The courses offered build upon each other to provide participants with a comprehensive overview of dementia, coping strategies, available resources and support. Participants have the opportunity to learn and share with others who are affected by dementia. 
For full information about our Learning Series, please visit our Learning Series page. 
Next Steps for Families:
A learning opportunity for family and friends
In-person in Regina
June 15, 20, & 22, 2023
7:00-9:00 pm
Participants are asked to attend all sessions.
Call 1-877-949-4141 before June 9th to register.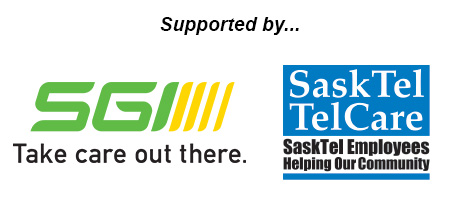 Virtual ABC's of Dementia presentation
Wednesday, June 21, 2023
Noon to 1 pm CST 
Online via Zoom
Dementia can cause changes in abilities, behaviour and communication that affect an individual's daily life. These changes – the ABC's of Dementia – include, but are not limited to, memory loss that affects day to day abilities, disorientation in time and space, and problems with abstract thinking.
Becoming aware of dementia and the changes in abilities, behaviour, and communication it can cause improves our ability to access support and early diagnosis should we notice these signs in ourselves or others we care for.
Evening of Education
Stay tuned for a Fall 2023 presentation date.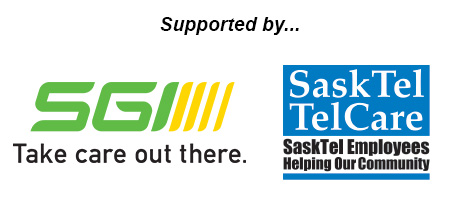 Minds in Motion 
Minds in Motion® is a fitness and social program for those with early stage dementia and a friend, family member or caregiver. Enjoy physical activity conducted by a certified fitness instructor, followed by activities and social time in a relaxed atmosphere. Develop new friendships with others living similar experiences. 
To learn more, visit our Minds in Motion page.                              
Saskatoon Minds in Motion
Next sessions starting in October. Registration info. and dates will be posted here by the end of July.
 
Regina Minds in Motion
Next session starting in October. Registration info. and dates will be posted here by the end of July.
 
Virtual Minds in Motion
For both rural and city residents to participate from home.
Next session starting in October. Registration info. and dates will be posted here by the end of July.
Questions
For questions about Minds in Motion, please email [email protected] or call 1-877-949-4141.

Coffee and Chat 
For people with dementia and their care partners. This is NOT a Support Group, but an opportunity for you to check in with each other. Make yourself comfortable, grab a cup of coffee or tea and join some of the Alzheimer Society of Saskatchewan staff and peers online to say 'hello' and let us know how you are doing.  
We will be online via Zoom every Friday (except holidays) - 10:30-11:30 am. Click the following email to register to attend: [email protected]  
Please note: Due to privacy and confidentiality, we will not be able to address personal client matters during the chat, but will be happy to connect you with a First Link Coordinator or Client Services Team Manager who will be able to support you.  
Support Groups
The Alzheimer Society offers support groups for people with dementia and caregivers that can improve quality of life and the ability to cope with the challenges of the disease.