The Importance of a Timely Diagnosis
Saskatchewan
read
As part of the 10th Anniversary of World Alzheimer's Month, we hope to empower others to connect to earlier diagnosis, resources, and information.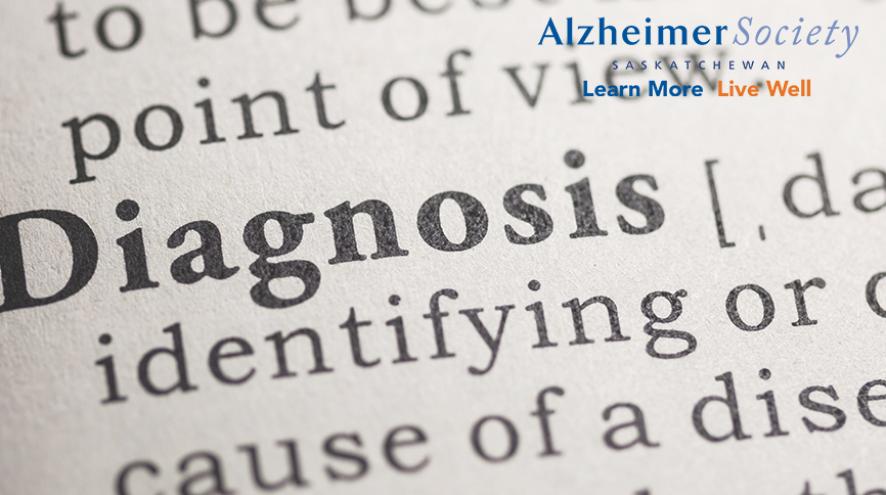 Every September, people around the world collectively raise awareness for Alzheimer's disease and other forms of dementia and take action to reduce stigma that surrounds the disease.  Alzheimer's Disease International (ADI) has dedicated this year's World Alzheimer's Month to the critical topic of diagnosis.  On September 21st, as part of World Alzheimer's Day, ADI will launch their World Alzheimer Report titled "Journey through the diagnosis of dementia," which will highlight the perspectives of people living with dementia and their care partners, the evolving nature of diagnosis, and future diagnostic projections and implications.
Every 24 hours, ten or more people in Saskatchewan will develop Alzheimer's disease or a related dementia, but only about half of them will actually receive a diagnosis. 
Receiving a dementia diagnosis may seem challenging, as dementia affects everyone differently.  Changes in abilities, behaviour, and communication can vary greatly from person to person.  Additionally, some other treatable conditions can present themselves as dementia.  Due to the stigma that surrounds Alzheimer's disease and other forms of dementia, many people may avoid seeking a diagnosis until later stages of the condition. 
The impact of a dementia diagnosis is dependent upon how it is communicated and how the individual is supported afterwards.  At the Alzheimer Society, we can help you prepare for your doctor's visit using our Getting a Diagnosis Toolkit, so you know what to expect and what information is important to share.  If the diagnosis is dementia, we can also provide post-diagnostic support by connecting people living with dementia and their care givers to education, support groups, and opportunities for meaningful engagement. 
While it's not the news anyone wants to hear, having a diagnosis can help you move forward.  A diagnosis can provide the person with a sense of validation and provide a name for what they've been experiencing.  Evidence suggests that treatment of Alzheimer's disease and other dementias is the most effective when it is started early in the disease.  Here are some other benefits to getting an early diagnosis:
Your care partners can learn more about the disease and its challenges to better support you.

You can set priorities based on what's important to you.

You can articulate what you want your future to look like and participate more actively in your own decision-making before the disease progresses. 

You can help reduce stigma by showing that you can live well with dementia.  
If you want to talk to someone about how we help, please contact our Dementia Helpline at: 1-877-949-4141 or email [email protected] . 
Related Links:
How we can help | Alzheimer Society of Saskatchewan
ABC's of Dementia – Learn the warning Signs (abcdementia.ca)