Shaping Community Health Together
Saskatchewan
On November 16th, the Alzheimer Society of Saskatchewan hosted two events to help residents from Yorkton and area learn more about dementia and what a dementia friendly community means. Read about the insight we gained from people's lived experiences with dementia here.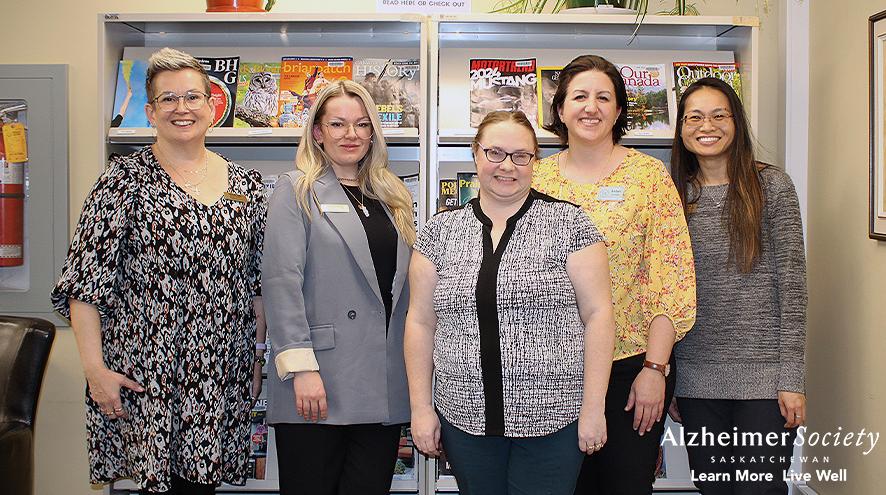 60% of people living with dementia are living in their homes in our communities and want to continue doing so as fully and as long as possible. However, people living with dementia and their care partners often face barriers of stigma and accessibility that can prevent them from participating in community life to their full capacity.
On November 16th, as part of the Dementia Supports in Rural Saskatchewan project, we held two events to engage community members and important stakeholders in Yorkton and area. The goal of both events was to help local residents see themselves as our valued partners in creating more dementia friendly communities.  
We invited community leaders, along with representatives from Yorkton businesses, organizations, and shared interest groups, to a Community Stakeholder Luncheon and discussed some of the exciting dementia friendly work that is already underway in the area and how to keep the success moving forward, together. Themes that emerged from the conversation were centred around the need for more education and training around what dementia is and how to support individuals living with the disease, as well as the need for more caregiver supports and programming for people living with dementia.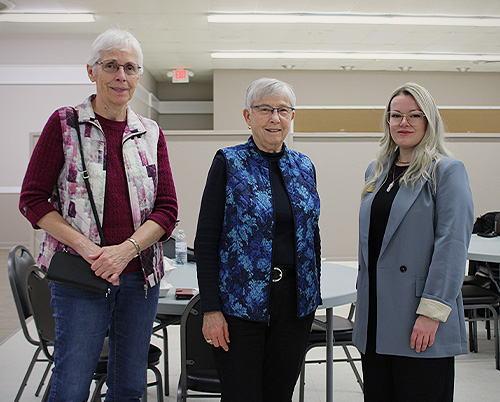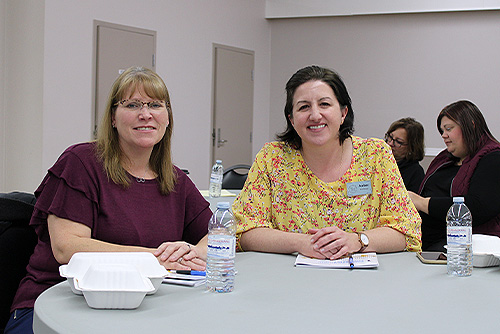 A member of Yorkton Tribal Council's Health Services Department discussed how certain cultures prefer to keep aging family members at home, rather than explore other options for care, and how it can lead to more burn-out, exhaustion, and isolation. Other attendees shared examples of the stigma and fear that still exists around dementia, which can also cause feelings of loneliness for both people living with the disease and the people who care for them.
Representatives from Yorkton Public Library and the Society for the Involvement for Good Neighbours identified options for rapid counselling in Yorkton and noted how caregivers are included in this service. Other attendees at the Luncheon were appreciative of the additional supports and resources they received and could now offer to individuals and families they interact with.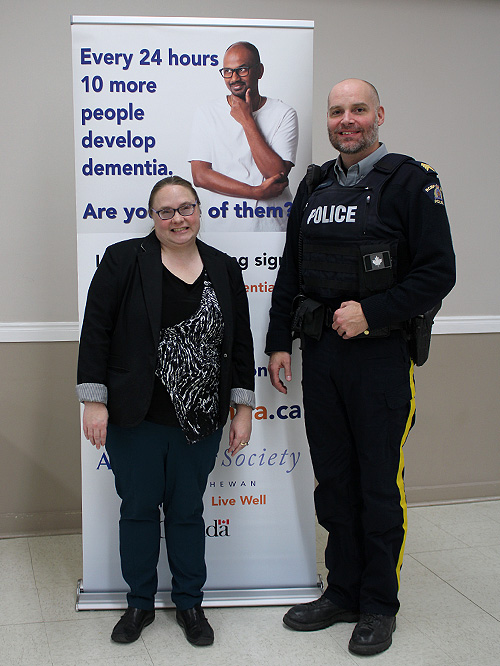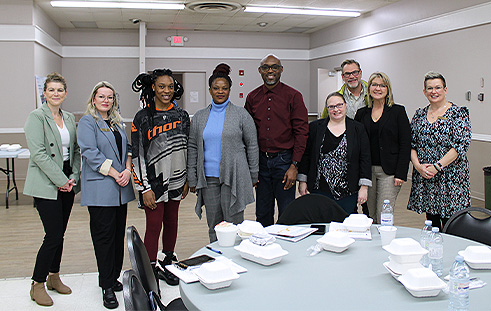 We also hosted a Community Public Forum at Yorkton Public Library, during the evening of November 16th where we talked with attendees about their lived experiences with dementia and shared information about Alzheimer Society programs and services.
Both events were an opportunity to introduce attendees to Carolee Zorn, our new First Link® Coordinator for Yorkton, Melville, and the surrounding rural communities. Carolee provides individualized support, information, and education to people living with dementia and their care partners as early as possible and throughout the progression of the disease. She also helps connect people to healthcare professionals and other community agencies and works with local health practitioners to build awareness about the benefits of referring their patients to our First Link® Program.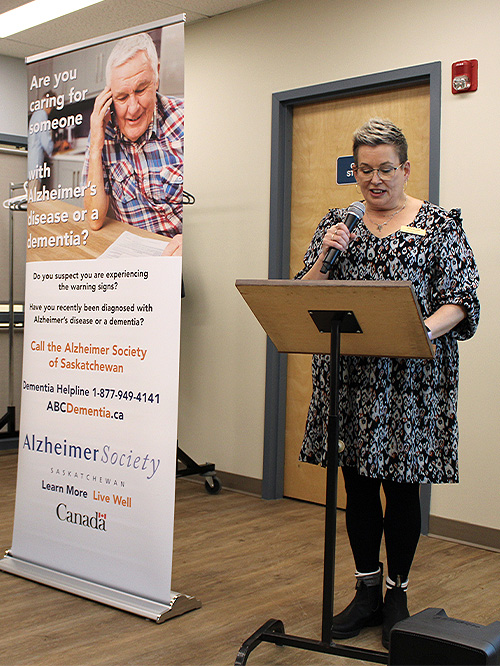 Thank you to everyone in Yorkton and area who attended our event(s) to learn more about dementia and to those who provided insight into their lived experiences with dementia. Community changes everything when it comes to supporting people with dementia and their care partners. 
Join us for Understanding Dementia - A Community Presentation, featuring Dr. Andrew Kirk MD, FRCPC. Made possible by Conexus Credit Union.
January 24, 2023 @ 7 pm
Online via Zoom 

Click here for more info and to register!


If you would like to learn more about Alzheimer Society supports and services, please contact our Dementia Helpline. The Dementia Helpline is available Monday through Friday, 8:30 am to 4:30 pm. Call 1-877-949-4141 or [email protected].


To find out how you can get involved in our dementia friendly communities initiatives, please visit our website.


Dementia Supports in Rural Saskatchewan is led by the Saskatchewan Population Health and Evaluation Research Unit (SPHERU) at the University of Regina and is funded by the Government of Canada.