Donate
Help Support the Alzheimer Society of Windsor & Essex County.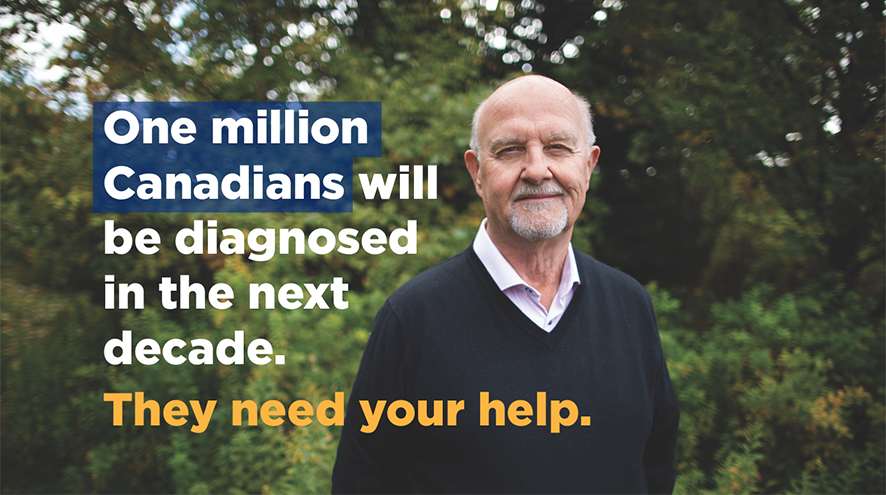 Questions or comments?
Email us at [email protected], or call (519) 974-2220.
Receipts
We issue official income tax receipts for all donations of $15 or more. If you would like a receipt for less than $15, please advise us.
Types of donations:
One-time donation
In memoriam donation
In honour donation
Monthly donation
In lieu of wedding favour donation
Special occasion gift donation
Charitable giving through wills 
By leaving a gift to The Alzheimer Society of Windsor-Essex County in your Will you can make a bigger contribution than you ever thought possible to providing support programs, educational resources and referral services to ease the burden of care and improve the quality of life for people living with Alzheimer's disease and other dementias.
Just a small percentage of your estate left to charity can have a big impact, while still leaving the majority for loved ones. No matter the size of your estate, you can be a part of this powerful movement for change. The Alzheimer Society of Windsor-Essex County has partnered with Will Power, a national movement to educate Canadians on the power they have to make a difference through their Wills.
Click here to find out more about the campaign and the difference your donation can make.
Donate online
Make a secure online donation.
Donate by mail or fax
Print and complete our donation PDF form. All the information you need is on the form to make a donation.
Donate by telephone
Call (519) 974-2220 ext. 221 Monday-Friday between 8:30 a.m. to 4:30 p.m. EST. Please have your credit card number ready. We accept VISA, MasterCard and American Express .
Payroll deductions
Organizations can make the Alzheimer Society of Windsor & Essex County their charity of choice through payroll deductions. Employees can make a donation each pay or as a one-time annual gift.
Matching Gift programs
Many companies encourage their employees, spouses, or retirees to contribute to charities by offering a "matching gift" program. The company donates funds to match your contribution to the same charity. Matching Gifts programs increase the value of your gift and make greater impact in your community. By taking advantage of your company's Matching Gift program, you may be able to double or even triple the amount of your contribution.
Find out if your employer has a Matching Gift program by checking with your Human Resources department.