Find Support in Muskoka
Find out the many ways you can get the support you need, whether you are a person living with dementia, a caregiver or a family member.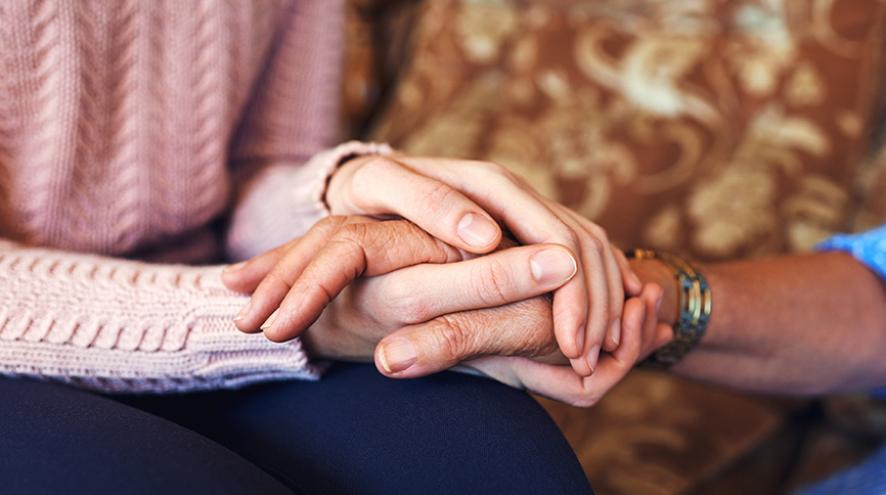 We're here to help! Attend one of our programs throughout Muskoka and Parry Sound. Have questions? Contact the Alzheimer Society of Muskoka today at 705-645-5621 for more information about our local Programs and Services
Online Drop-ins for caregivers & persons living with dementia
To register please call 705-645-5621
Caregiver support groups
Support groups connect family and friends caring for a person with Alzheimer's disease or other dementia, to education and information on coping strategies in a safe place, where they can also share challenges and successes.

Online support group meetings are held each Thursday from 1:30-3:00 PM.
To register please call 705-645-5621
Watch a short video about Minds in Motion.
Dates and locations vary with each session. For more information or to register contact the Minds in Motion Coordinator at [email protected] or call 705-645-5621.
Are you anxious to get outside and socialize with others? Join our in-person, OUTDOOR Minds in Motion program. Sessions will be held on Tuesdays in Humphrey, Huntsville and Bracebridge.

Humphrey - 10:30 am - 12:00 noon
July 27th, Aug 17, Sept 7th 

Huntsville - 10:30 am - 12:00 noon
Aug 3rd, Aug 24th and Sept 14th 

Bracebridge - 1:30 pm - 3:00 pm 
July 20th, Aug 10th and Aug 31st

To register contact Lynda at [email protected]
Congregate dining program (Company of Good Cheer)
*This program is temporarily suspended due to COVID.
Company of Good Cheer is for caregivers, people with dementia, family friends and neighbours to come together once a month for dinner, support, understanding and lots of good humour. These are offered once a month in Gravenhurst, Bracebridge and Huntsville.
Individual support
To help you navigate through the changes, whether you are a person with dementia, a family member, or caregiver, we have created a number of brochures with details about what to expect.
For people who have been newly diagnosed with a form of dementia:
If you are newly diagnosed, we strongly recommend that you visit us for information about counseling, programs and services, and support.
Other Useful Online Resources:
First Steps outlines a step-by-step plan to help people who are newly diagnosed with Alzheimer's disease or dementia.
What to Expect gives an overview of the stages of Alzheimer's disease.
Shared Experiences is a brochure with advice written by people in the early stages of Alzheimer's disease.
For caregivers and family members:
There are many ways caregivers and family members can get the support they need. Whether you're looking for advice, someone to listen, or general information, there is a level of support for whatever you need.
One of our highly experienced support counselors can help you talk through your feelings and concerns in a more intimate setting. We are a great resource for local support and services.
Other Useful Online Resources: