In-Home Recreation Therapy
A program that provides weekly in-home recreation visits to persons living with dementia in Parry Sound - Muskoka.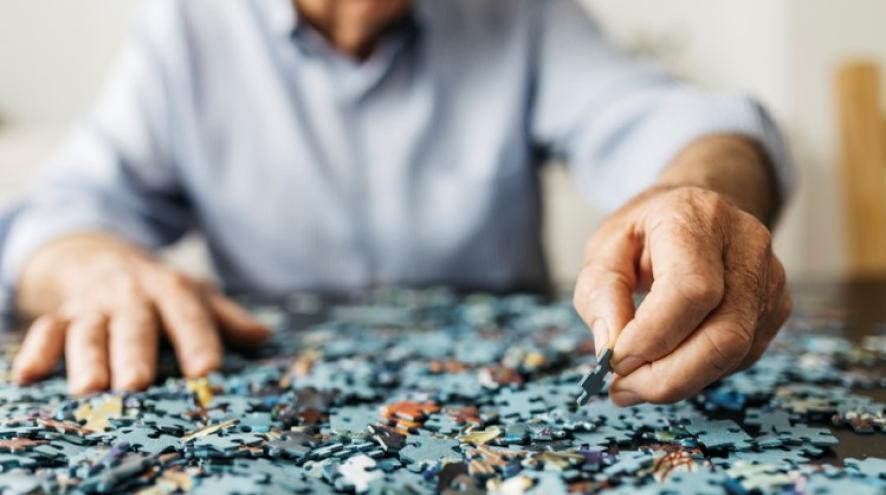 For more information, please contact our In-Home Recreation Coordinator at [email protected] or 705-645-5621 ext.112.
In-Home Recreation Therapy Program
The In-Home Recreation Therapy program will provide the opportunity for persons living with dementia to participate in a range of activities that are stimulating, therapeutic, and socially engaging in their own home.
Individuals participating in this program will be assessed by our In Home Recreation Coordinator who will work with the client to develop an individualized activity plan.  After the development of the individualized plan, the Coordinator will determine if the client is suitable for weekly visits with a carefully selected, specifically trained volunteer or if they will stay under the caseload of the Coordinator.  Weekly visits will be conducted over a period of 12 weeks.  Each weekly visit will involve facilitated activities that will address social, physical, emotional, spiritual, cognitive, or vocational domains of wellness based on the needs of the persons living with dementia.
This program also aims to empower care partners by teaching a variety of activities that can be done within the home environment, while also  providing a respite opportunity.
To be eligible for this program you must:
be a client or be willing to be a client of the Alzheimer Society support services

be living in the community

 (LTC and RH residents excluded)
Volunteer Opportunity with In-Home Recreation Program
You can make a big difference in the lives of people in your own community by becoming a Volunteer for our In-Home Recreation Program within the Alzheimer Society of Muskoka. Commitment for volunteering for this program is a minimum of 6 months of 1-2 hours per week.