Saint John Resource Centre
221 Ellerdale Street
Loch Lomond Villa Wellness Centre
Saint John NB E2J 3S4
Canada
Hours of operation:
Monday - Friday, from 8:30 AM to 4:30 PM
Serving Greater Saint John and Charlotte County
Welcome to the Saint John Resource Centre! Visit our office in the Wellness Centre at Loch Lomond Villa.
Contact us to be connected with information, education, and support through individual meetings, presentations and support groups. We are available to help you navigate the health care system and direct you to appropriate community services in your area.
Meet our team
Leigh McCarthy, First Link Support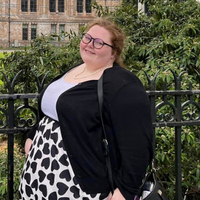 My name is Leigh McCarthy and I am the First Link Support for the Saint John region. I am passionate about creating an inclusive society for all. What motivated me to join the team at the Alzheimer Society is the focus on support and connecting people to community.