Webinar | Preparing for the Holidays
Wed, Nov 30, 6:30 pm - 7:30 pm
The Alzheimer Society is hosting free virtual educational webinars for those living with dementia and their families. Join expert guest speakers to learn about topics that will help you on your dementia journey.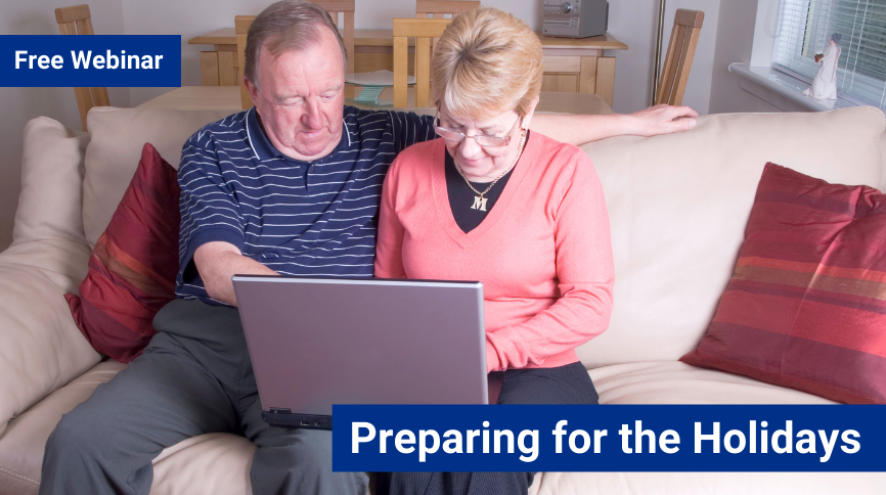 Reserve your spot for this free workshop. Click here to register or call (506) 459-4280.
"Preparing for the Holidays" presented by Adrienne McNair, Alzheimer Society of NB  
The holidays can be a stressful time, particularly if you are a caregiver or a person living with dementia. However, it can still be possible to share significant moments with friends and family, and to celebrate people and relationships.
Join us for this free presentation to learn more. Join us to learn about how to prepare for the holidays and manage the challenges that may arise. We will share information on how to make activities and events inclusive of those living with dementia, how to share special and meaningful moments and traditions, and tips on how to communicate with someone living with dementia.
Meet the presenter
Adrienne McNair is originally from Saint John New Brunswick and has close to a decade of experience working with older adults, specifically those living with dementia. Her personal connection to the disease has been a driving force in supporting those living with dementia and their caregivers while reducing stigma and sharing resources and education to communities.
Her experience with the Society has given her a deep appreciation for how non-profits seek to improve the quality of life of those in our communities, one program at a time. Using a person-centred approach and developing strong relationships are at the foundation of everything she does, both personally and professionally.