ASWE Events
Keep up to date with all our current events!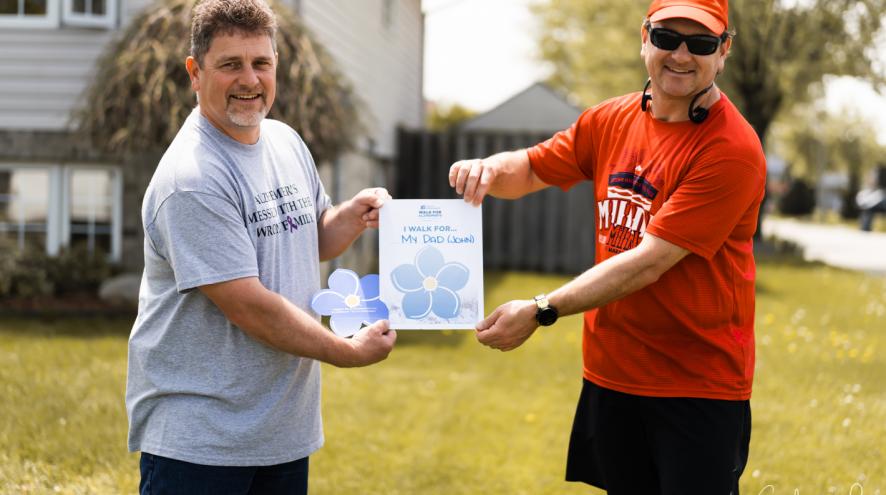 Battle of the Brains 2023!
The Alzheimer Society of Windsor and Essex County and the Ciociaro Club of Windsor are once again delighted to partner up and host the Battle of the Brains Dinner & Trivia Challenge XI! 
This has become one of Southwestern Ontario's "must attend" charity events, having previously set a record of 1,200 people in attendance, making it the largest live charity-run quiz fundraiser in all of North America.  Battle of the Brains was also selected by Windsor's Biz X Magazine as the winner of the prestigious "Most Wonderful Event of the Year" award in 2017. 
We hope that you will support us by purchasing tickets for this 11th edition of this fantastic fundraiser.  Sponsorships are also available!
Pick your team and sign up soon – tickets will go fast!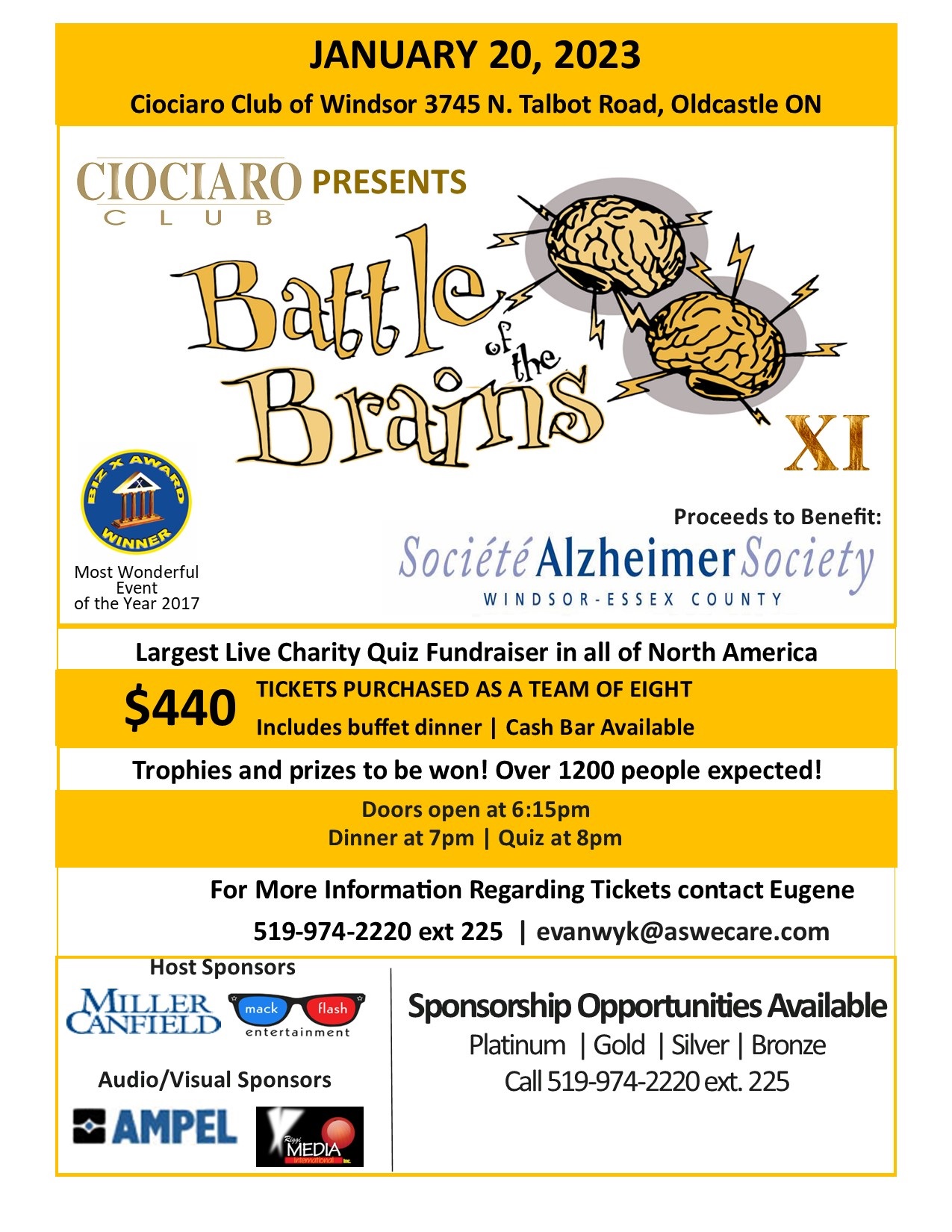 Memory Café  2022
A place where great people come together and bond over quality coffee, tea, and pastries.​
Join us on the last Wednesday of the month in Windsor at the Ojibway Nature Centre 5200 Matchette Rd. from 1pm to 3pm.
Join us on the second Wednesday of each month in Kingsville at the Kingsville Community Church 1860 Division Rd. Kingsville, ON from 1pm to 3pm.
JOINING US IS FREE!
Contact us at (519) 974-2220 ext. 231 ​
                            OR​
Visit us at the front reception on your way out.​
​
​
ASWE Golf Tournament 2022
___________________________________________________________________________
IG Wealth Management Walk for Alzheimer's 2022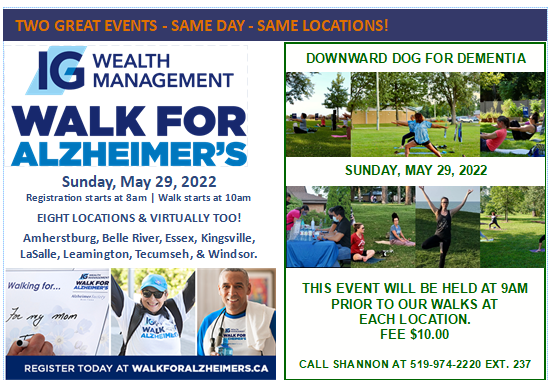 Join us on Sunday, May 29, 2022, eight (8) different locations around Windsor & Essex County as we come together once again in-person for the IG Wealth Management Walk for Alzheimer's.
Event Title:IG Wealth Management Walk for Alzheimer's - Windsor & Essex County
Date: Sunday, May 29, 2022
Event Schedule: Registration: 8:00 a.m. Yoga: 9:00 a.m. Walk: 10:00 a.m.
Event Location(s): 8 Different Locations around Windsor & Essex County 
King's Navy Yard Park – Amherstburg, Optimist Park – Belle River, Sadler's Nature Park – Essex, Lakeside Park – Kingsville, Malden Park – LaSalle, Seacliff Park – Leamington, Lakewood Park South – Tecumseh, & Ford Test Track - Windsor
 
Event Coodinator: Shannon Van Watteghem-Levasseur
Phone Cell: Cell #: 226-347-6835
Email: [email protected]
CAN'T JOIN US IN-PERSON?
We invite you to join us virtually by "Walking Your Way" and taking 8,310 steps each day during the month of May - one for every person living with dementia in Windsor & Essex County.
REGISTRATION FOR THIS EVENT IS NOW CLOSED. 
Thank you to our Sponsors! We appreciate your love and support!
Platinum Sponsors: WFCU, SEASONS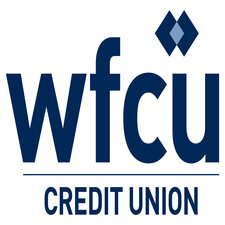 Gold Sponsors: ARBOR MEMORIAL, OSSTF D9, GRANT THORTON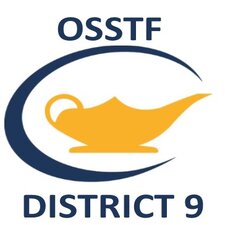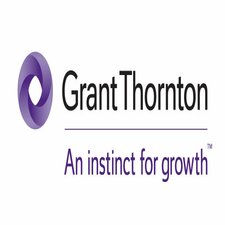 Silver Sponsor: CIBC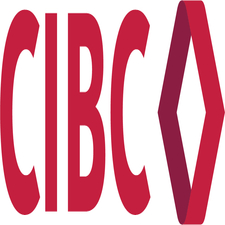 Bronze Sponsor: RBC