Trivia Night
Sign up for our Trivia Night events!
It's a perfect outing for you and your friends while supporting the Alzheimer Society.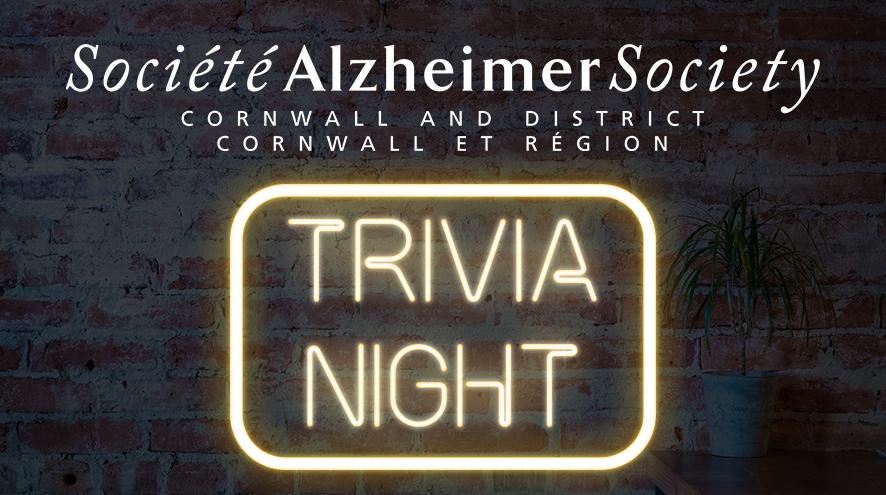 Join us for a Trivia Night near you! 
Trivia Details
There are 10 rounds of trivia, with 10 questions each. Questions range from a variety of different categories including movies, music, sports, literature, history, geography, famous people, and more! Trivia tickets are $20 / person. At the end of the night, scores are tallied up and a winner is announced! Winners will be awarded a prize. 
All ticket proceeds will go to support local programs and services offered by the Alzheimer Society of Cornwall & District.