Apply to Volunteer
Be a part of our team and make a difference locally in the lives of people living with dementia and their care partners.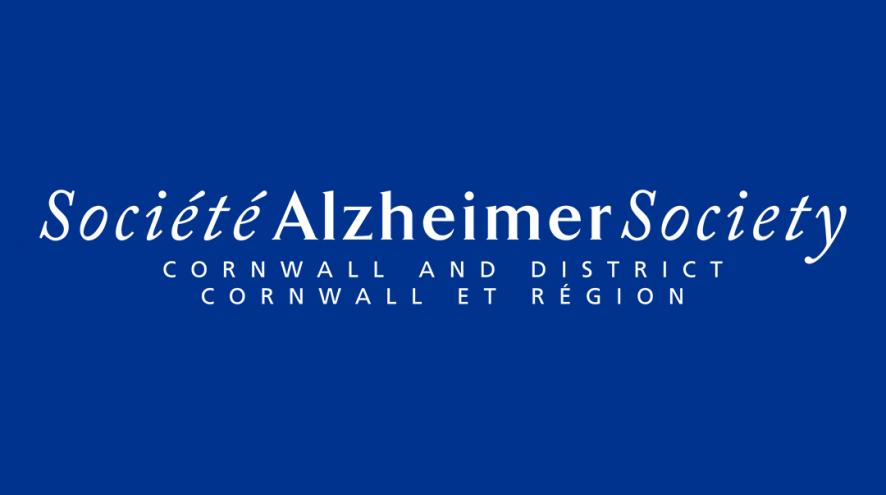 Recruitment, Screening and Onboarding
The Alzheimer Society is an equal opportunity employer, and we are dedicated to building a workforce that reflects the diversity of our communities in which we live and serve.  We are also committed to inclusive, barrier-free recruitment and selection processes in accordance with the Human Rights Code and Accessibility for Ontarians with Disabilities Act (AODA) and encourage applications from people with disabilities. Accommodations are available on request for candidates taking part in all aspects of the selection process.
Volunteer applicants will undergo a screening process to ensure suitability to the role and organization. For all applicants including clients and past staff, the screening process involves completing a volunteer application, an interview, reference checks, police and vulnerable sector checks, and a declaration of potential conflicts of interest.
Volunteer Application Form
Fill out this form to start your process to become a volunteer for the Alzheimer Society of Cornwall & District.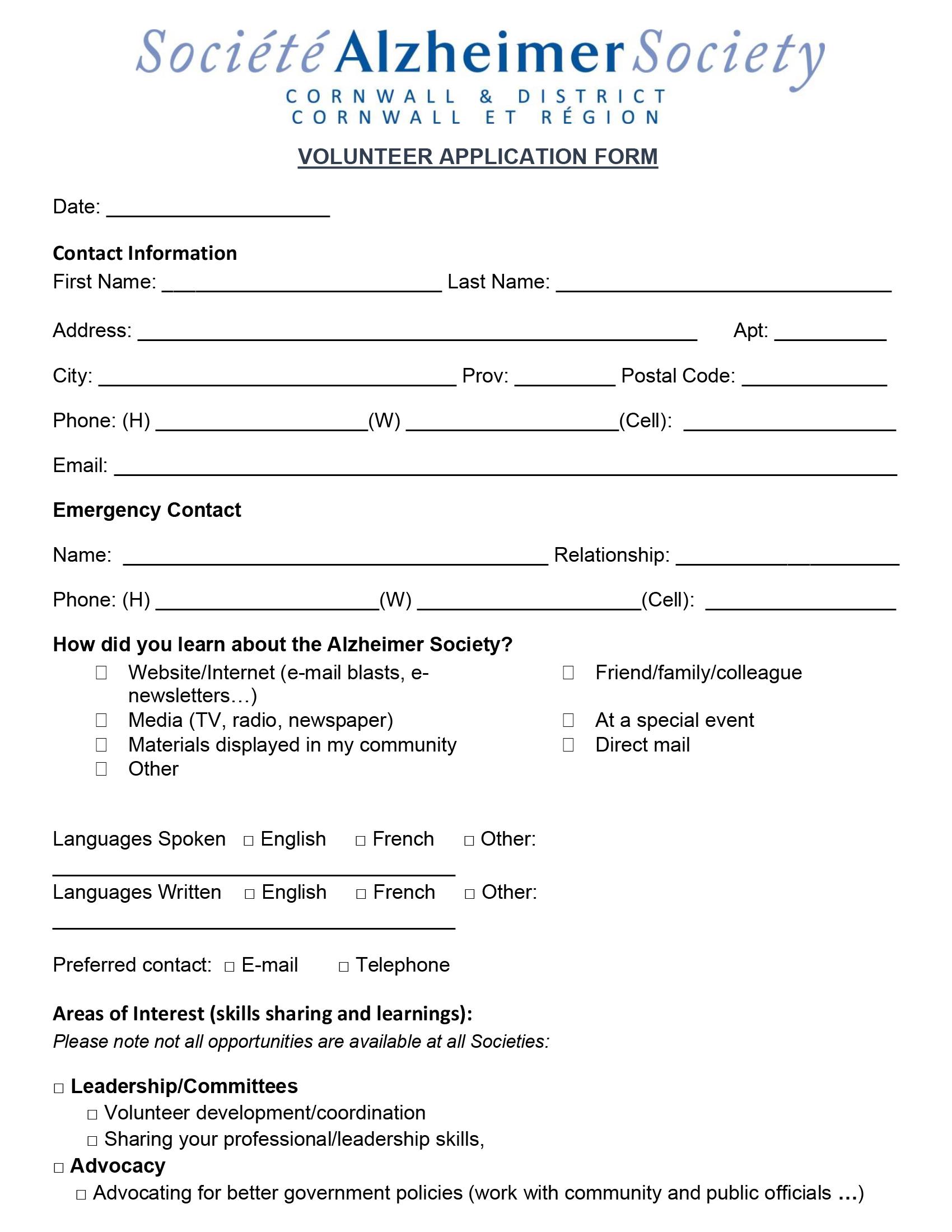 Interview/Screening
Applicants that are suitable for a volunteer position will be contacted to arrange an interview. All prospective volunteers have the right to be interviewed by the Society. Accommodations for interviews can be made as required on a case by case basis at the discretion of the Society. Acceptance as a volunteer is not guaranteed and up to the discretion of the Society. Some exceptions may apply for volunteers referred through an academic institution or other programs.
References
2 references are required and will be contacted at the discretion of the Society. References must contain one professional reference (work or volunteer related) and one personal reference (friend). The personal reference must not be an immediate family member of the prospective volunteer. Some exceptions may apply for volunteers referred through an academic institution or other programs.
Police Checks and Vulnerable Sector Screening
Due to the vulnerable nature of our clients, all volunteers will be required to complete a Vulnerable Sector Screening (VSS) police check prior to placement as a volunteer. Individuals who refuse to comply with this request will not be accepted as a volunteer. We will comply with all federal and provincial legislation regarding the protection of human rights for applicants when conducting any type of record check.
Onboarding Kit
Volunteers will be provided with the Volunteer Orientation Manual and will be informed of the policies and procedures for the volunteer program. During onboarding, prior to beginning placement, volunteers will be required to sign a service agreement, code of conduct policy and confidentiality form(s).
Volunteer Orientation and Training
Volunteer candidates who successfully complete recruitment and screening will undergo volunteer orientation. Orientation will include reviewing Volunteer Orientation Manual, generic training, and specialized training per the assigned role.
COVID-19 Vaccination
The Society requires that you be fully vaccinated for COVID-19, subject to any accommodation obligations you may have under human rights legislation.
Questions
For any questions or inquiries, please feel free to contact our office.
Tel: (613) 932-4914
Toll-free: 1 (888) 222-1445
Email: [email protected]