Other Ways to Donate
read
Your generosity helps us provide crucial support, information and education to people with dementia, their families and caregivers in Muskoka and Parry Sound.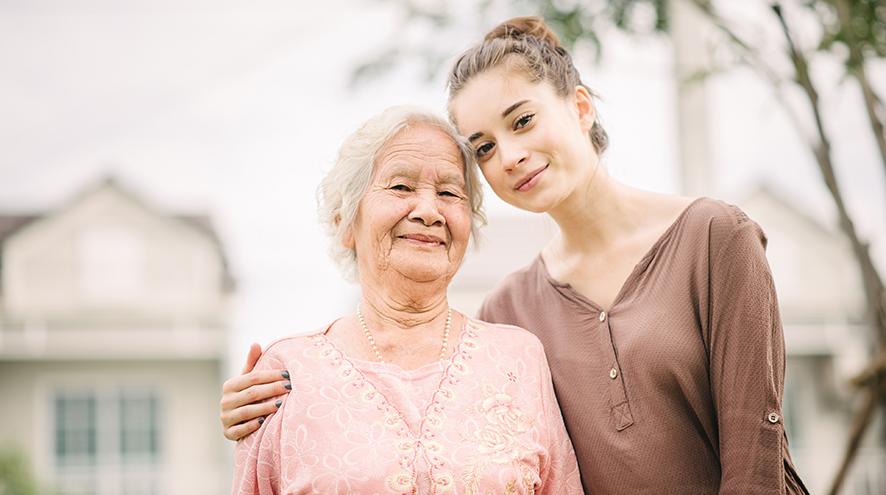 There are many ways to make a donation in support of programs and services in Muskoka and Parry Sound.
Donate by Mail
Please make cheques out to Alzheimer Society of Muskoka and mail to:
Alzheimer Society of Muskoka
440 Ecclestone Dr. Unit 17A
Bracebridge, ON P1L 1Z6
Donate by Telephone
Contact our office Monday to Friday from 9 AM – 5 PM
Phone: 705-645-5621 (within Muskoka)
Toll-free: 1-800-605-2075
We accept Visa, MasterCard and American Express.
Become a Member
Join the Alzheimer Society of Muskoka's membership program to support the Society's our long-term vision of providing high-quality services to people impacted by this disease. Individual Membership $15 per year, Business Membership $25 per year.
Become a Member TODAY!
Donate In-Kind
A gift in kind is a donation of goods or service rather than money. Some examples of a gift in kind include:
Prize donation for events

Gift card

Professional Services

Artwork
Gifts in kind help the Alzheimer Society of Muskoka by enhancing events, reducing necessary expenses and contributing to the Society's assets.
Donate Your Car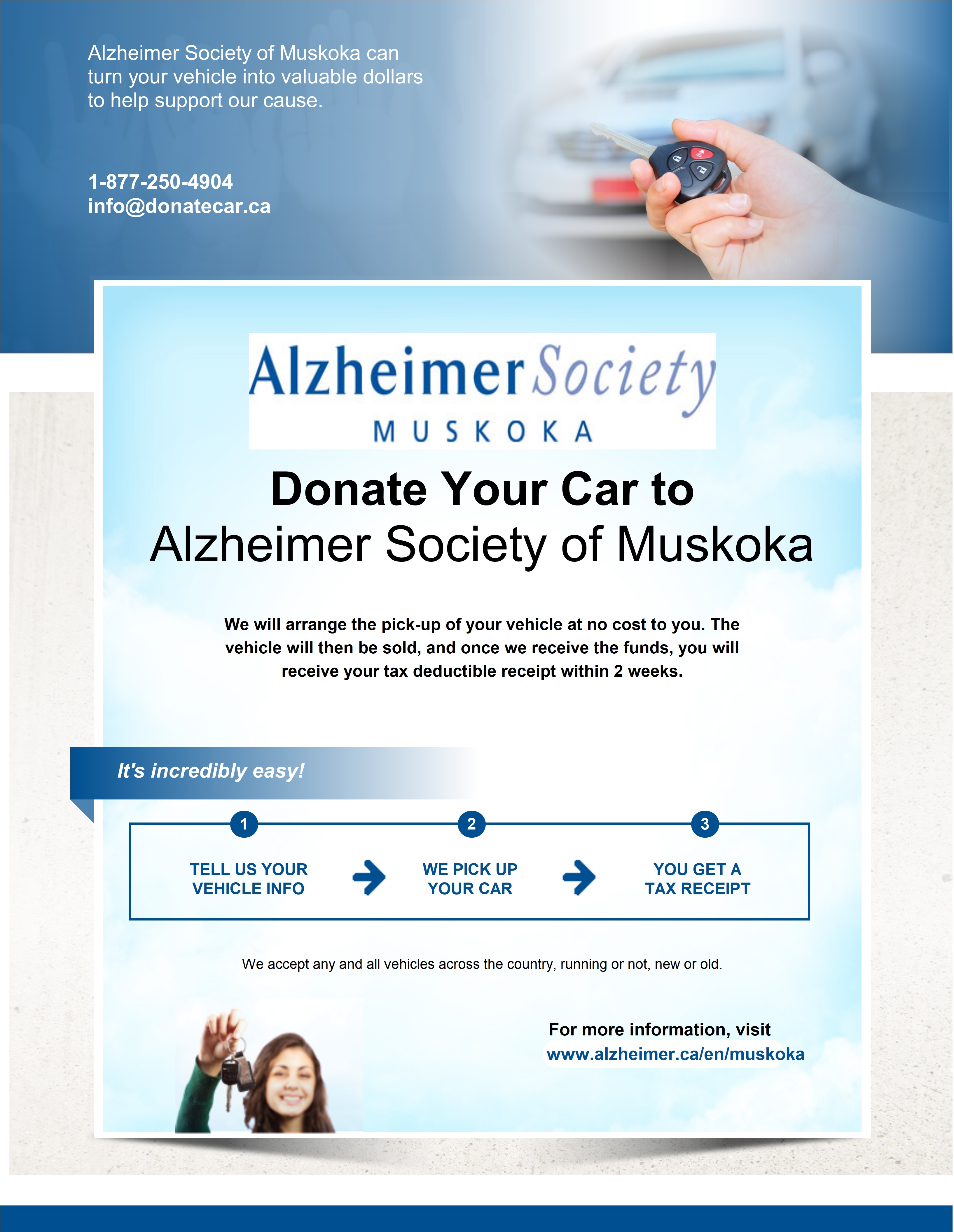 Donate A Car Canada accepts vehicle donations on behalf of the Alzheimer Society of Muskoka.
You can donate a variety of vehicles including:
Cars
Trucks
RVs
Boats
Motorcycles
Donate A Car Canada makes used car donations, car removal and car recycling a simple and easy process with FREE towing or pickup.
Donate My Vehicle to the Alzheimer Society of Muskoka Today!
Questions or Comments?
Email us at [email protected] or call 705-645-5621 or toll-free 1-800-605-2075
Tax Receipts
The Alzheimer Society of Muskoka follows Canada Revenue Agency's guidelines for issuing charitable tax receipts. To issue a tax receipt, the donor's full name and mailing address must be provided. Official income tax receipts are automatically issued for all donations of $15 or more.  If you would like a receipt for less than $15, please advise us.