Volunteer
Make a difference in Muskoka and Parry Sound by volunteering with the Alzheimer Society of Muskoka.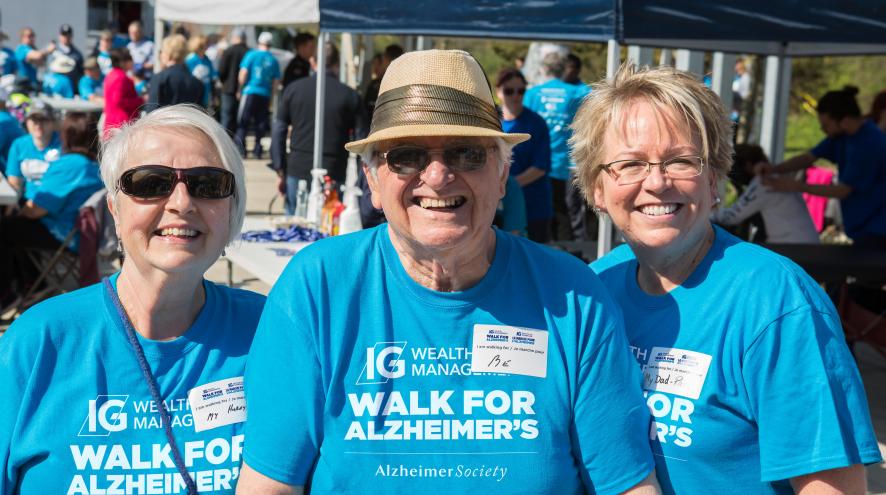 Want to get involved in your community? Passionate about giving back? Looking to learn new skills for future employment? Hoping to meet new people who share your interests?
Apply to volunteer with the Alzheimer Society of Muskoka HERE or email [email protected].
Volunteer with the Alzheimer Society of Muskoka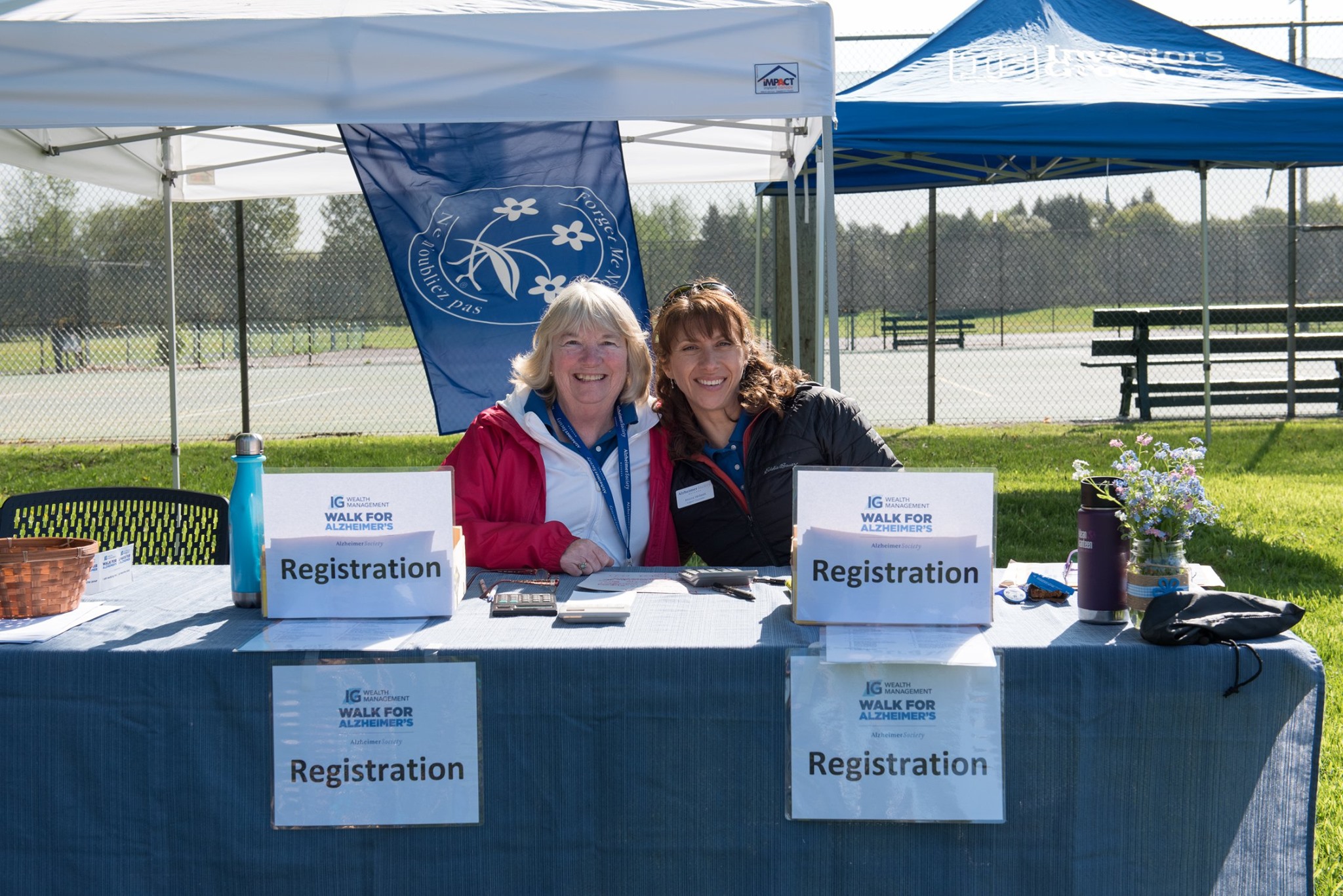 Volunteers play a crucial role at the Alzheimer Society of Muskoka. They help expand the reach of programs and services, speak out in public or keep our offices functioning, just to name a few examples. Everyone has a skill and something to contribute. Why don't you share yours with us?
Volunteering with the Alzheimer of Muskoka is a great and rewarding opportunity to assist an organization that positively impacts the lives of individuals across the province who are diagnosed with Alzheimer's disease. Knowing that by volunteering with the Alzheimer Society of Muskoka that I would contribute to such an amazing cause was a very satisfying feeling." – Anne, Volunteer with the Alzheimer Society of Muskoka
At the Alzheimer's Society of Muskoka, we are dedicated to providing Help for Today and Hope for Tomorrow… ® - but we can't do this alone. We need volunteers of all ages and skills to help make a difference in the lives of people with dementia.
Benefits of volunteering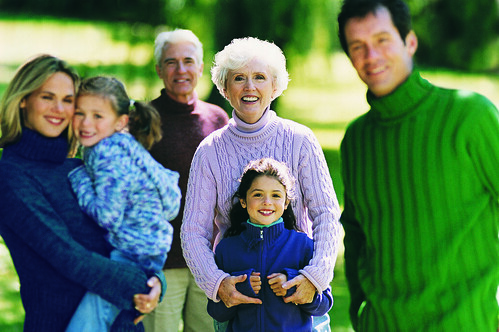 Volunteers are essential for our organization to accomplish its mission. We need your time, energy and enthusiasm. When you choose to make a difference, it is not just the Alzheimer Society of Muskoka and the Muskoka Parry Sound community that benefits, but yourself as well. There are so many great reasons to get involved!
Improve lives: Whether it's to help those with dementia, their caregivers or families, you can make a difference in your community.
Share your knowledge: We are always looking to our volunteers for new ideas, insights and experiences.
Be a source of support: Whether it's through raising money, awareness or helping to deliver programs at the Alzheimer Society of Muskoka, volunteering supports those with dementia and their families.
Learn new skills: Gain practical experience and advance your career.
Become engaged in your community: By volunteering, you will have to chance to meet new people, connect with your community and make memories to last a lifetime.
Have fun! Volunteering is a great way to leave the house and make a difference while having fun in the process.
Be a champion for dementia: Advocate for our cause by contacting your local politician and demanding government action.
Volunteer opportunities
Make a difference by volunteering with the Alzheimer Society of Muskoka. We need people of all ages, skills, and interests to plan, coordinate, teach, speak, innovate, lead, create, inspire, build, advocate, organize, investigate, meet and greet, answer phones, motivate, and more. And with flexible time commitments, we can accommodate your schedule.
Program: Help develop programs to support people with dementia or offer your time in a specific program in your community.
Fundraising: Help out with events or volunteer to make calls.
Leadership: Volunteer as a member of a board or committee, or offer support and training to other volunteers.
Speak out: Help keep dementia top-of-mind among politicians and media:

Write letters or emails to different levels of government,
Meet with local politicians to help achieve public policy goals,
Participate in public forums, meetings or events and
Speak to radio, television or newspaper reporters (we'll help you!).
Register to volunteer
If you would like to become a volunteer...
Apply Online:
OR
Apply by Email:
OR
Apply by Phone:
Call 705-645-5621 or 1-800-605-2075
OR
Apply in Person:
Visit our office at 440 Ecclestone Drive, Unit 17A, Bracebridge