Moncton Resource Centre
1070 St. George Blvd
Unit 2B
Moncton NB E1E 4K7
Canada
Hours of operation:
Monday - Friday, from 8:30 AM to 4:30 PM
Serving Greater Moncton, Sussex and Southeastern NB
Welcome to the Moncton Resource Centre! Located just outside downtown Moncton, in the same building as Eastern College.
Contact us to be connected with information, education, and support through individual meetings, presentations and support groups. We are available to help you navigate the health care system and direct you to appropriate community services in your area.
Meet our team
Andreanna King, First Link Coordinator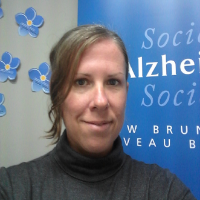 Hi, I'm Andreanna and I'm the First Link Coordinator for Greater Moncton, Sussex, and Southeastern NB. Having previously worked for not-for-profit organizations, I have learned just how important it is to have access to information and education to empower ourselves. At the Alzheimer Society of NB, in addition to providing support and education for those living with dementia and their families, we also work to connect families to community resources, raise awareness and reduce the stigma surrounding dementia. I really value the opportunity to help families attain a full circle of care.
Isabelle Boulay, First Link Support and Research Assistant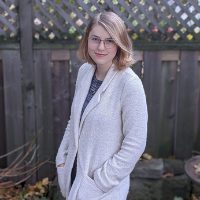 My name is Isabelle and I'm based out of the Moncton Resource Centre. I began volunteering with the Society in 2017 and through this experience, I knew I wanted to help seniors in my community after I graduated university. In 2020, I joined the Alzheimer Society team as First Link Support and Research Assistant for the GPA Community Program, New Brunswick's first dementia care course for family and friend caregivers of those living with dementia. I am happy to be supporting families on the dementia journey!