COVID-19 Updates
read
Learn more about our response to COVID-19 and the services and resources available to you.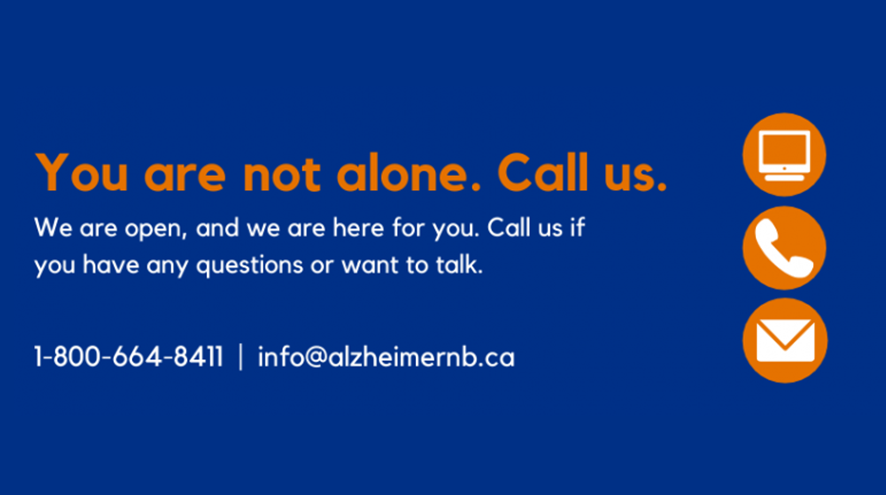 We're here to help
As the COVID-19 pandemic evolves, we are committed to you. We are here to ensure you receive the care and support you need, while protecting your safety and the safety of our team. We are actively monitoring updates and recommendations issued by the Government of New Brunswick and the Public Health Agency of Canada related to the coronavirus (COVID-19) and will share updates to our operations here as thing evolve.
Supporting you through COVID-19
We remain committed to providing ongoing services while we go through this challenging time together.
Contact us to learn how we can best serve you, either using regular telephone check-ins, email, free videoconferencing technology or face-to-face meetings. We are here for you and will continue to serve you in the very best way possible for you.
During the green phase, our offices are open to the public. Here's what you can expect when you visit us:
To enter our office, you will be asked to show proof of double vaccination. This information will be used for the sole purpose of gaining entry into our office and we will not keep a record of this. If you are unable to provide proof of double vaccination, we will absolutely still provide you with support and services, but we will be unable to do so in person (for the time being).
Masks are required to be worn at all times by staff, volunteers and visitors. If you do not have a mask, one will be provided for you.

You will be asked to sanitize your hands upon entering our office. Sanitizer will continue to be available in all common spaces. 

We will continue to collect contact information in case of a need for contact tracing.

Additional cleaning protocols will be maintained in all common areas.

Staff will be sanitizing common areas and equipment before and after use.
Programs
We are currently exploring the possibilities to resume in-person programming with our volunteers and partners, and are gauging the preferences and comfort level of our clients.
In the meantime, we are excited to offer several virtual programs to support you on the dementia journey.
Virtual Caregiver Support Network: We are offering virtual meetings for family members that care for someone living with Alzheimer's disease or another form of dementia in lieu of our traditional in-person Caregiver Support Networks. Click here for more details.
Tele-Counselling and Psychotherapy: A free, short-term counselling and therapy program for caregivers, friends, and family of people living with dementia. Click here for more details.
If you have questions about programs, services or how to help us reach those who are isolated, call us 1-800-664-8411 or email [email protected].
Practical advice and information during COVID-19
Whether you are a caregiver or someone with dementia living on your own, use the following information and practical advice to stay healthy and safe through the pandemic. Click here to read helpful tips and resources during COVID-19.