A message from the Alzheimer Society of Durham Region's CEO and Board Chair
read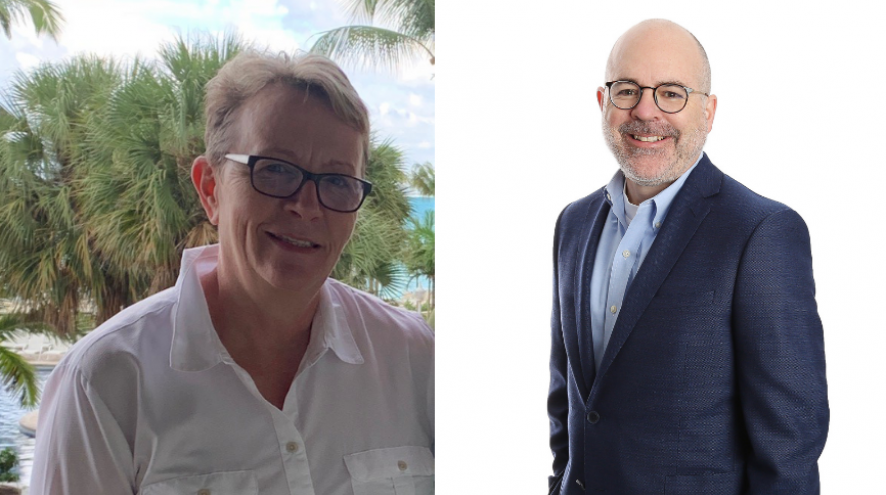 2019-20 was a year we will all remember with a mix of emotions. As we moved through the second year of our strategic plan, positive outcomes in all five of our strategic priorities were achieved.
The Alzheimer Society of Durham Region (ASDR) was able to reach more than 12,952 individuals through our support programs and educate more than 2,503 persons living with dementia, care partners, family members, health-care professionals and members of the general public. Our social/ recreation programs grew as we engaged more persons living with dementia in activities which allowed people to live well while living with dementia. We connected people facing the uncertainty of dementia to the support they needed during the most challenging time of their lives.
Early in the year, ASDR became an active partner in two Ontario Health Teams (OHT) — Durham OHT and Eastern York Region North Durham OHT. In collaboration with our community health partners and people with lived experience, as well as caregivers, the OHTs will provide a new approach to organize and deliver care in our community, providing seamless supports throughout the continuum of care. As the OHTs mature, health- care providers will work as one coordinated team to meet the needs of those living with dementia and other health-care needs in OHTs across the province. ASDR will continue to be a voice for the needs of those living with dementia within the OHTs.
We continued to see growth in the demand for our services. Through innovation and partnerships with our community partners, ASDR continues to respond to the changing needs of our clients. As you read through our annual report, you will see all of our accomplishments and the lives impacted. However, there is still much to be done before we can say that Durham Region is a dementia-friendly region. We will continue our work within Durham's municipalities and our business community to ensure those living with dementia may continue to lead their lives with the support needed to do so.
As we closed out the year, COVID–19 arrived and changed the landscape of how ASDR was able to provide support. Life for those living with dementia and their care partners became even
more challenging. We quickly pivoted our services to virtual platforms to allow us to stay connected
to all who were facing the isolation caused by the pandemic.
Thank you to our donors, volunteers, staff, community partners and funders for your continued support of our Mission. Every dollar raised or donated, every hour volunteered and every gift you made had a direct impact on the lives of those living with dementia in our community.
Denyse Newton Chief Executive Officer and Bob Baker Chair, Board of Directors