Community supporters
The Alzheimer Society of Durham Region gratefully acknowledges the support of our community in their fundraising initiatives.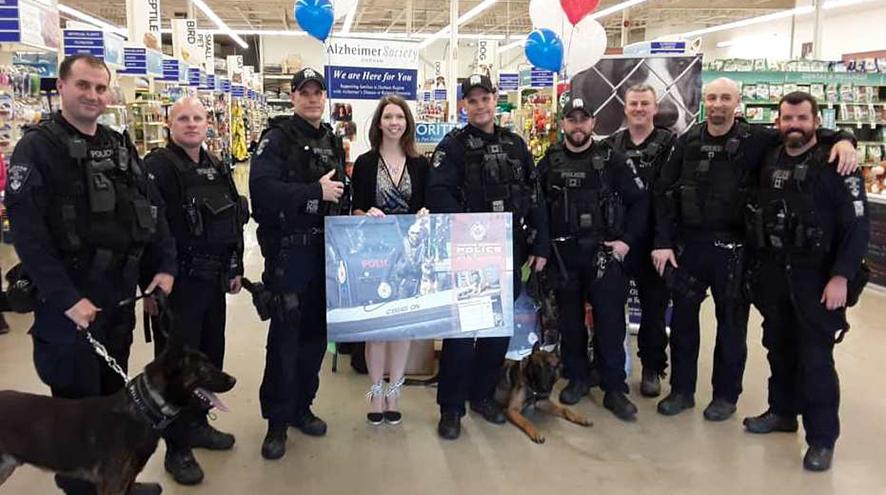 Interested in hosting a third-party event? Email us at [email protected] or call us at 905-576-2567.
Thank you!
From book sales, to auctions, lotteries, walks and paint nights to elegant dinner and dance events, individuals and corporations continue to host a variety of events to raise money for people living with dementia and their care partners in Durham Region.
The Alzheimer Society of Durham Region gratefully acknowledges the support of organizations, businesses, families and individuals throughout our community who host their own events to help raise funds for local programs and services.
The contributions from these events helps not only to raise funds, but demonstrates to those living with Alzheimer's disease or other dementias in the community and their care partners they are not alone on their journey.
Donate A Car - for Alzheimer Society of Durham Region!
You can turn your vehicle donation into generous dollars to support Alzheimer Society of Durham Region! Working on our behalf, Donate a Car Canada will accept your vehicle for donation -- running, or not! Old or new!
There is no cost to you, and the process is incredibly easy! Donate a Car Canada will facilitate all aspects of your car donation from the pick up to the final sale, ensuring that your vehicle will be sold for the highest sale outcome possible. They will then forward the net proceeds on to us here at Alzheimer Society of Durham Region and we will send you a tax receipt!
To learn more, or to donate a vehicle, please click here.
Charity Challenge
Charity Challenge is the world's leading fundraising challenge operator. For going on 20 years, it has supported thousands of people to undertake an incredible adventure and in the process has helped to raise over $90 million for more than 1,700 registered charities.
https://www.youtube.com/watch?v=8FYiwRXDaxY&feature=youtu.be
Charity Challenge organizes over 120 expeditions each year and has run more international challenges, and have raised funds for more charities than any other company worldwide! An excellent way to gather your friends, family or colleagues, tick off a bucket list, take part in team building or even celebrate a milestone. Raise funds for the Alzheimer Society of Durham Region while travelling to thrilling places and memorable spaces.
Choose from a variety of options in their portfolio, including treks, bike rides, mountain climbs, skiing and sledge hauling in more than 30 countries worldwide. There are even trips that go to the North and South Poles!