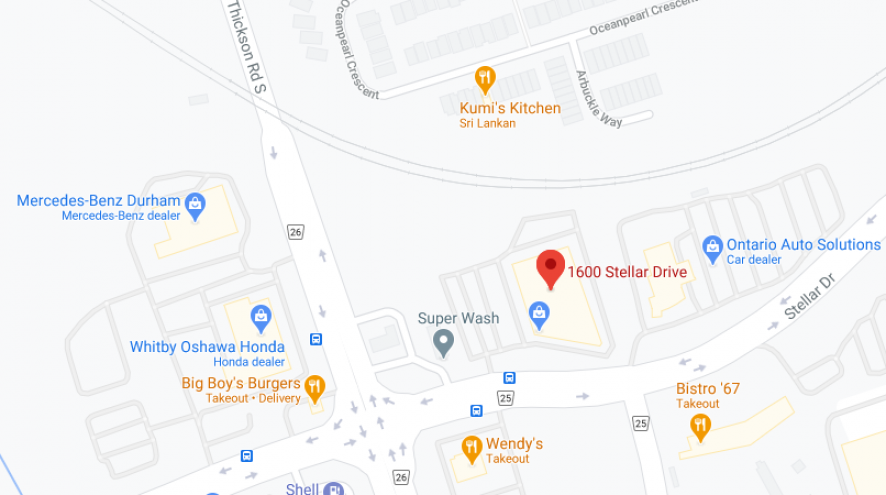 We are here to answer any questions you may have about Alzheimer's disease and other dementias and mild cognitive impairment. Please feel free to contact us at [email protected]
The Alzheimer Society of Durham Region (ASDR) welcomes your feedback. We proactively seek to discover our client's experiences through surveys, focus groups, quality calls and through our Client Advisory Committee. Hearing from you provides us the opportunity to consider ASDR's activities and make changes that could improve our programs, services and operations. All concerns and complaints follow a formal policy and procedures process. If you have comments about our services, and would like to share, please contact us at [email protected].
Visit us at the Alzheimer Society of Durham Region
Hours: Monday - Friday, 9 a.m. - 4 p.m. (EST)
Address: 1600 Stellar Dr., Suite 202, Whitby, ON L1N 9B2
Phone: 905-576-2567
Toll-free: 1-888-301-1106
Fax: 905-576-2033
Email: [email protected]
On September 7, 2021, ASDR implemented a COVID-19 Vaccination Policy, in accordance with Directive #6 issued by the Chief Medical Officer of Heath for the Province of Ontario. This policy required all ASDR employees, staff, contractors, volunteers and students to be fully vaccinated, or provide proof of a medical/religious exemption as of October 31, 2021.
The decision to extend this policy to all individuals accessing ASDR's in-person programs was made to provide the safest environment possible for everyone and to allow us to resume our programs and services. We are eager to be able to offer in-person programs once again, as we know our clients rely on our services for their well-being and would like the opportunity to gather safely once again. We will continue to offer online programs as an accessible alternative.
Visit our website to review our Client COVID-19 Vaccination policy.