First Link®
read
If you or your family member has been diagnosed with Alzheimer's disease or another type of dementia, First Link® is for you.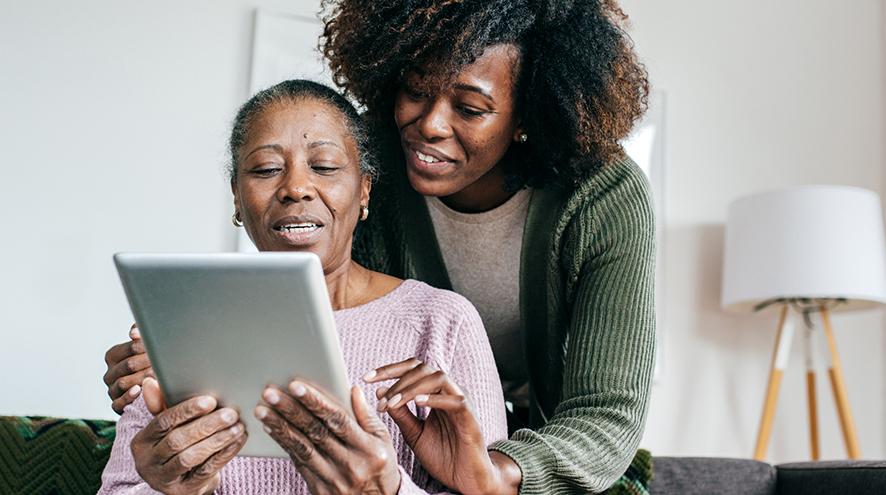 How to Make a First Link® Referral:
Either call 1-800-265-9013 or 519-376-7230 to speak to the First Link® Coordinator who will complete the referral form by phone, or
Download and fill out the referral form, then fax the completed form to 519-376-2428.
About First Link®
First Link® will help you to:
Get connected early and support you throughout your journey
Learn about every step of the journey; from diagnosis to day-to-day living
Connect to Alzheimer Society programs, and other community and health care services
Anyone can make a referral to First Link®; the individual diagnosed with Alzheimer's disease or other dementias and their families.  You do not need a referral from a physician or other health care professional to access the community of support available.
Our First Link® Team
Let our team of dementia care experts make the journey of caring for someone with dementia a little easier.
Cindy Zettler, BASc, Team Leader and First Link Support Counsellor
[email protected]
Nicole Lougheed BHSW, RSW, First Link Support Counsellor
[email protected]
Trish Nolan RPN, First Link Support Counsellor
[email protected]
Brett Stewart, HBSW, RSW,  First Link Support Counsellor
[email protected]
Jennifer Coffey, B.A. Psych/Gerontology (Hons), First Support Counsellor
[email protected]
Kirsten Camartin, MSW RSW DTATI,  First Link Support Counsellor
[email protected]
Tamara Peters, B.A. B.S.W. M.A., First Link Support Counsellor
[email protected]