Public Education Coordinator
Application deadline: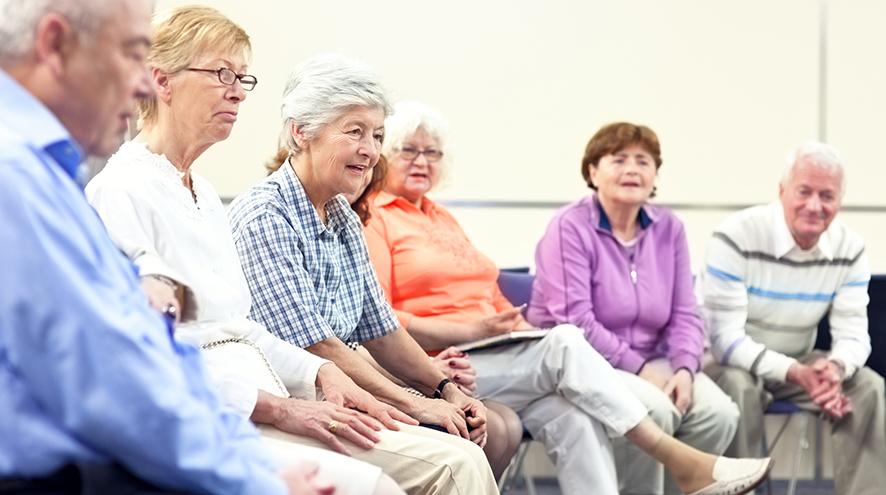 EMPLOYMENT OPPORTUNITY - Public Education Coordinator
The Alzheimer Society of Muskoka is accepting applications for a one-year part time contract (21 hours per week), Public Education Coordinator to assist with the society's educational programs including public education programs like Finding Your Way and Dementia Friendly Communities and where necessary skills development training for a full range of target groups.
Start date: October 4th, 2021
Position Summary:
Reporting to the Executive Director, the Education Coordinator is responsible for designing, and facilitating the delivery of dementia education programs for various target groups through Muskoka Parry Sound.
Responsibilities include:
Initiating and maintaining public education activities in the community to raise awareness of Alzheimer Disease and related dementias
Planning, implementing, coordinating and evaluating dementia education and training activities for a variety of target groups, including PLWD, family and professional care partners, students, volunteers, LTC, retirement home, and community support service agency staff in collaboration with staff, volunteers and community partners
Delivering and facilitating education and training to the full range of target groups
Participate in community network committees
Manage the Society's Resource Lending Library
Act as a resource for inquiries from the general public
Coordinating and supervising education volunteers
Participating in committee/network/planning table or others as appropriate
Contributing to external educational communications (eg., Society and other newsletters, newspaper articles, society website and social media sites).
Maintaining up to date and confidential documentation/database files about individuals participating in Society education programs and services
Collecting program statistics and preparing activity reports
Other duties as required
Qualifications:
University degree or college diploma in Health or Social Services or a related field
Excellent public presentation skills and public relation skills
Thorough knowledge of ADRD and current education/training programs
Experience working with people with Alzheimer Disease and related dementia and their caregivers
Knowledge of Muskoka Parry Sound and its community agencies and programs would be an asset
Experience in the development and delivery of educational programs, both in person and online
Ability to work cooperatively with staff, volunteers and community partners
Excellent organizational, planning and time management skills
Excellent community and presentation skills
Computer literacy and experience with client database systems
A valid "G Class" driver's license and regular access to a reliable, insured vehicle
· Must have initiative and flexibility (able to work flexible hours, some nights and weekends)
Maintain a current knowledge of AD, related dementias and current resources, upgrade skills as required
Annual Salary - competitive wage commensurate with experience
Apply in writing to: Executive Director
The Alzheimer Society is an equal opportunity employer, and we are dedicated to building a workforce that reflects the diversity of our communities in which we live and serve. We are also committed to inclusive, barrier-free recruitment and selection processes in accordance with the Human Rights Code and AODA and encourage applications from people with disabilities. Accommodations are available on request for candidates taking part in all aspects of the selection process. The Alzheimer Society welcomes those who have demonstrated a commitment to upholding the values of equity and social justice and we encourage applications from members of groups that have been historically disadvantaged and marginalized, including First Nations, Metis and Inuit peoples, Indigenous peoples of North America, Black and persons of colour, persons with disabilities, people living with dementia, care partners and those who identify as 2SLGBTQ+.
The closing date for applications to this position is September 17th, 2021. The Society thanks everyone who applies but only those selected for an interview will receive a response.
Contract length: 12 months
Part-time hours: 21 per week
Application deadline: 2021-09-17
Expected start date: 2021-10-04
Job Types: Part-time, Contract
Benefits:
Company events
Flexible schedule
COVID-19 considerations:
ASM has implemented a COVID vaccine policy as per Directive #6.
Work remotely:
Temporarily due to COVID-19