Gentle Persuasive Approaches Community
read
Gentle Persuasive Approaches is a first of its kind dementia care course for family and friend caregivers of persons living with dementia. Through this research project, caregivers will have the opportunity to take part in this online course.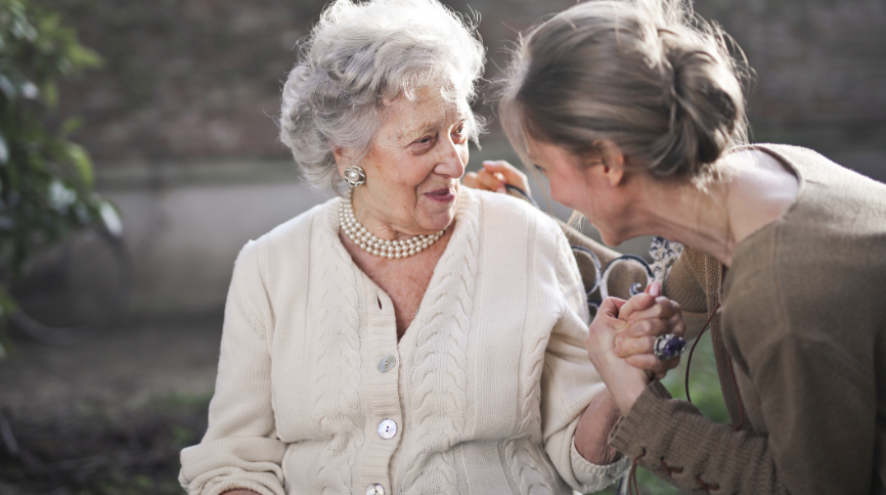 Register today for the Gentle Persuasive Approaches (GPA) Community training by contacting Ahmed Zniber at (506) 268-2968 or at [email protected].
About the GPA Community Project
While GPA is already widely used across Canada with formal caregivers for people living with dementia (e.i. nurses, care aides, personal support workers), in this study, GPA Community will be taught to family member caregivers, friend caregivers, and home support workers. Our goal is to learn about the impacts of the GPA Community on dementia care and to learn if this training is right to deliver to these caregivers.
The valuable feedback provided by the participants will help us determine how to best fit the GPA Community to meet the needs of these caregivers. By sharing their experience with the training, they will be helped us identify ways to improve it for others in future. If this training shows successful outcomes, it could be easily offered to all communities of Canada! 
What is the GPA Community Training?
Gentle Persuasive Approaches (GPA) Community is an online course that teaches caregivers how to respond respectfully, with confidence and skill, to behaviours associated with dementia. The GPA Community is delivered in two-parts:
Part 1: GPA eLearning: The GPA eLearning is delivered through short video tutorials and whiteboard animation, including a tile-matching exercise that reviews the modules. The eLearning has four learning modules: An Introduction to Personhood, Brain and Behaviour , The Interpersonal Environment, and Gentle Persuasive Techniques.
* Learners will have four weeks to complete the eLearning, therefore, they can learn at their own pace in the comfort of their home!
Part 2: Virtual interactive session: The goal of this session is to provide learners with an opportunity to ask questions and to practice the principles learned during the GPA eLearning modules. During this virtual interactive session, learners will take part in group activities, case studies, discussions, and role-playing demonstrations.
What are participants asked to do?
Participation in this study is completely voluntary and will involve the following:
Participating in the GPA Community training.  

Answering three sets of questionnaires: the first before, the second immediately after and the third three months after the training.

These questionnaires include questions about the participant's age, gender, education, how long have they cared for persons living with dementia; others will ask specific questions about their experience caring for persons living with dementia and participating in the GPA Community. 

Participants may also choose to take part in a focus group three months after the training.  The focus group consists of discussing the participant experience participating in the GPA Community training and their observations of the impact of this program.
*Reimbursement for care for the person living with dementia during the training and focus groups is available*
Am I eligible to participate?
We are looking for 100 family and friend caregivers of persons living with dementia that meet the following criteria:
Provide care to a family member or friend living with dementia at least once a week;

Read and understand English or French;

Live in New Brunswick;

Have internet access and access to a computer with a working webcam and microphone or headset.
How can I participate?
If you are interested or would like more information, please contact, Ahmed Zniber, the GPA Project Coordinator, at (506) 268-2968 or at [email protected].
*The research is funded by the Healthy Seniors Pilot Project and has been reviewed and approved by Horizon the Research Ethics Board (#2020-2953).*