Reaching Out to Find a Way
New Brunswick
read
A diagnosis of dementia is not easy. Finding a community of support can make a big difference in the journey. We found our community through the Alzheimer Society.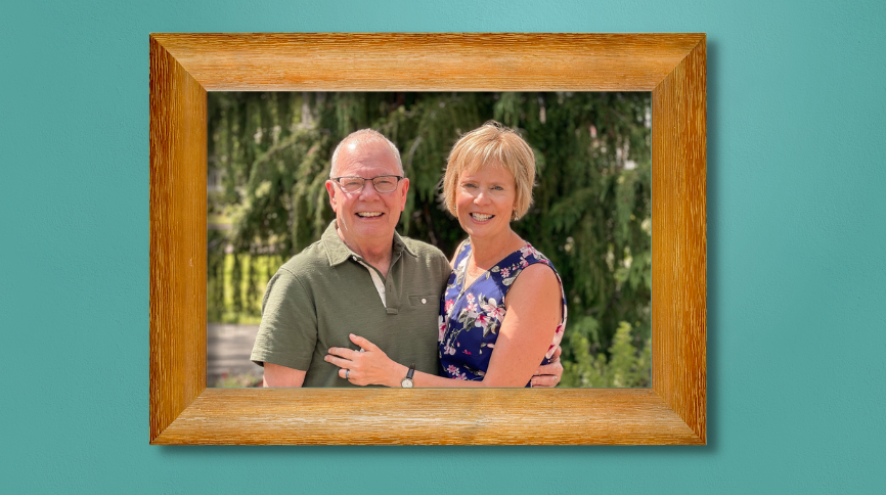 My name is Peggy and I'm from Lower Coverdale, NB. My husband, Eric, is 73 years old and is living with Lewy Body Dementia.
When my husband received his diagnosis, I was in total shock. I had noticed some changes in his behavior, but never anticipated that Lewy Body Dementia could be the cause. I was in so much grief, I couldn't breathe. I needed help.
I decided to reach out to the Alzheimer Society. I was immediately given resources and learned about the services and programs they offer. I decided to join the Caregiver Support Group, a monthly online meeting for family and friends of people living with dementia. When I joined the meeting, I joined a community of people who were also on the dementia journey. Even though we still had so many challenges to face, I found comfort in knowing I wasn't alone.
I also sought out resources, and found some really great ones. I used the Alzheimer Society and my doctor as resources, read some helpful books, and watched educational videos on YouTube. Personally, I really enjoyed Dr. Natalie Edmonds videos. Learning about Eric's dementia helped us to better understand the disease and to know what questions to ask.
If I could say anything to someone else caring for someone with dementia, I would tell them that there is help out there. Get in touch with the Alzheimer Society and other community services. Don't be afraid to ask for help. Having a good support system is so important. The dementia journey is made easier when others are walking alongside you.