About us
The Alzheimer Society of York Region offers support, education, navigation and DAY programs to people impacted by dementia. Learn about the organization's history, partners, leadership team, career opportunities and more.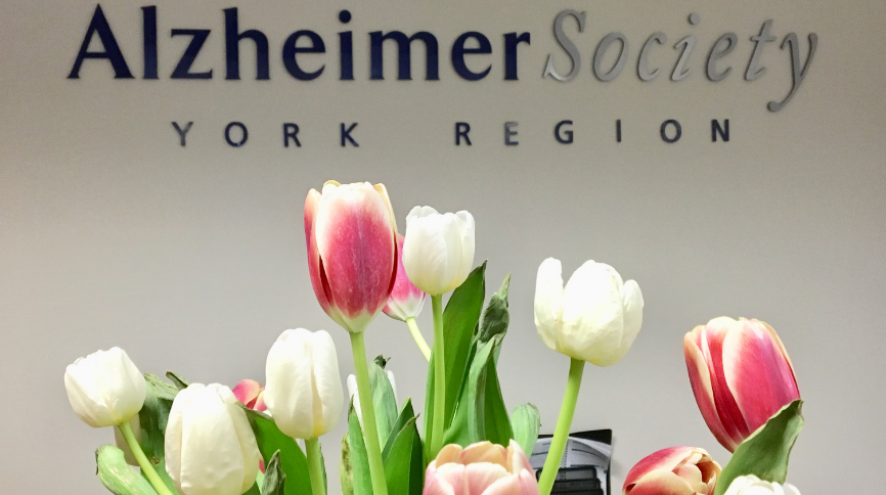 The Alzheimer Society of York Region has been a leader in actively supporting individuals and families impacted by Alzheimer's disease and other dementias since 1985. Our society provides service within the Regional Municipality of York, a vast region that comprises of 1,776 square kilometres from Lake Simcoe in the north to Steeles Avenue in the south
York Region is diverse with quaint rural villages, bustling suburban communities and vibrant cosmopolitan urban areas. York Region's landscape includes farmlands, wetlands, kettle lakes, Lake Simcoe, the Oak Ridges Moraine and more than 2,070 hectares of regional forest.
AS York is a member of the Association des Francophones de la Region de York, providing support in both English ([email protected]) and French ([email protected] ).
York Region is made up of nine communities:
Other facts
York Region is the third largest municipality in the Greater Toronto Hamilton Area (GTHA) with all nine municipalities experiencing growth.
York Region is growing faster than the national and provincial average.
Within the GTHA, York Region had the third largest population with more than 1.1 million residents, representing 16 per of the population.
Our work
We serve people with dementia and their caregivers with programs and services that address the disease such as the First Steps and Care Essentials education series and public education; provide unique D.A.Y. program experiences; and support families with meaningful, practical advice and counsel through its robust social worker program.
The organization has a proven record of working collaboratively and in partnership with a variety of agencies within the York Region including a number of York Region Ontario Health Teams (OHT).
Accreditation
The Alzheimer Society of York Region receives Exemplary Standing under the Accreditation Canada Qmentum Accreditation program, which demonstrates excellence and commitment to providing safe, high-quality, for people and families experiencing Alzheimer's disease or another form of dementia.