#OurConnectionsMatter E-newsletter
Helpful information about events, programs and services delivered monthly right to your inbox. Subscribe to the #OurConnectionsMatter e-newsletter today!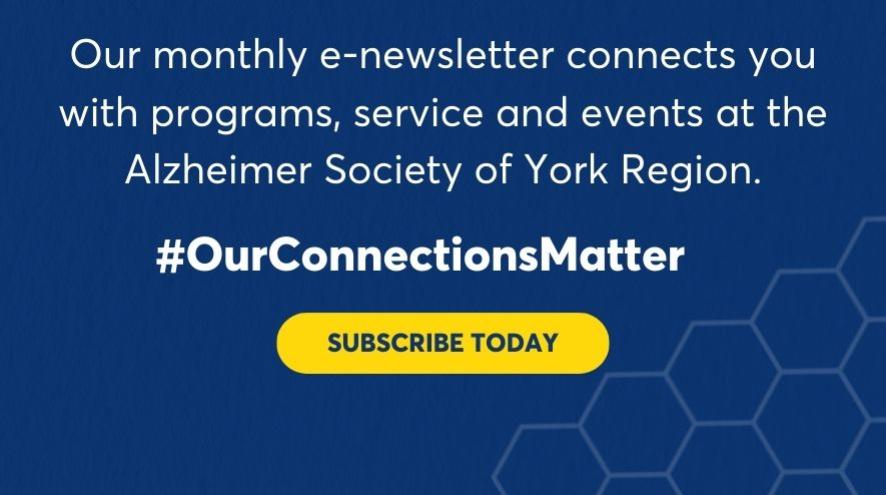 Learn about programs, services, events and opportunities in this monthly e-newsletter from the Alzheimer Society of York Region.
By signing up to receive our the #OurConnectionsMatter e-newsletter, you will receive monthly emails from AS York featuring the following information:
fundraising events
programs for people living with dementia
programs for care partners
workshops & webinars
and more...