The 2023 Helen Carswell Leadership Award
York Region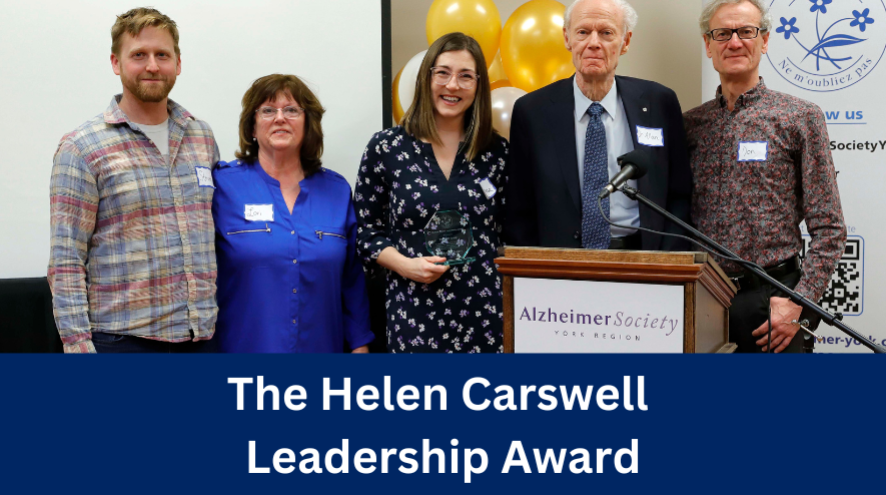 This year, AS York instituted The Helen Carswell Leadership Award in memory of Helen Carswell; a client and leader who lived a life of generosity, gratitude, optimism, and kindness. The award is given annually to a family, business or group that demonstrates Helen's guiding values.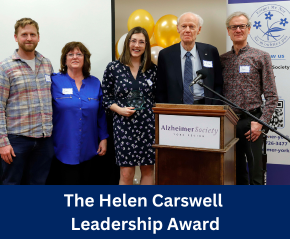 The nominating committee is thrilled to announce that the inaugural award was presented recently to The Cliff Family. Accepting the award were Stephen Cliff (left), Theresa Laird (middle) and their mom Lori Cliff (in blue) who are caregivers to dad/spouse Randy. Presenting the award were Helen's spouse, Dr. Allan Carswell (right middle) and son, Don Carswell (far right).
Congratulations to the Cliff family and thank you for all you do to generously share what you have learned from your caregiving journey and for supporting other families impacted by dementia.
Please join us in congratulating the 2023 recipients of The Helen Carswell Leadership Award