Caregiver support groups
read
The benefit of caregiver support groups is to connect people going through a similar life experience. Participants gain a sense of empowerment, improve coping skills and find a place where they can talk openly without judgement.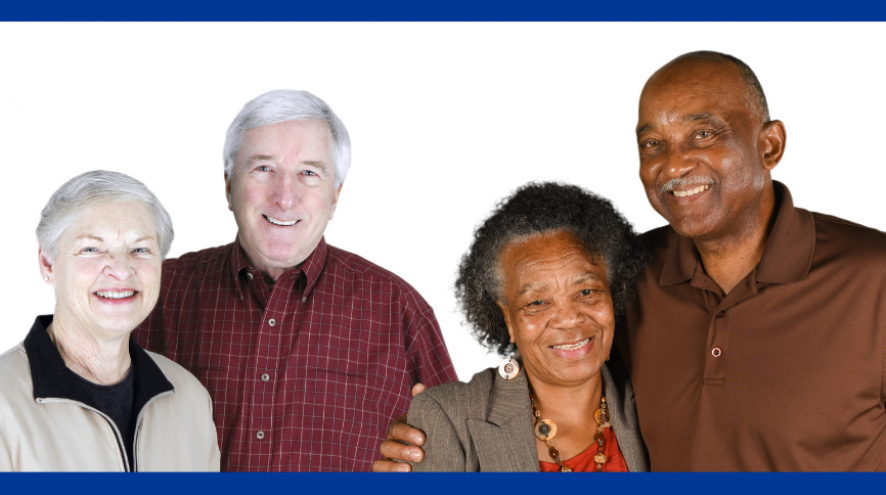 Want to learn more about support groups or other programs and service hosted by the Alzheimer Society of York Region?
Support group benefits
There is a significant impact on family members of those diagnosed with Alzheimer's disease and other dementias.
At the onset of the illness, only those close to the person with dementia may notice slight behaviour changes, which they may not understand. The person living with dementia may become forgetful, quick-tempered or withdrawn. As the disease progresses, these behavioural changes become more pronounced and, and by the time diagnosis of Alzheimer's disease is made, the family may feel frustrated, alone and trapped.
Support groups help families and caregivers of the person diagnosed with dementia by:
Maintaining and increasing feelings of self-worth and control by sharing common problems.
Group members can experience emotional relief, develop greater self-awareness and understanding and acquire new and more positive attitudes.
People learn to share problems and help each other cope more effectively in a safe, caring environment.
Groups help people form new and meaningful relationships and make them aware of various community services. By working together, people feel less helpless.
Support groups provide a forum to learn and understand how to cope with and care for people with Alzheimer's disease and other dementias.
Support groups are free.
Virtual support groups
Meet with your peers virtually to share information on coping with, and caring for people diagnosed with Alzheimer's disease and other dementias using Zoom. Having troubles? We can help. 
 
Bereavement Support Group
Six-week session to support caregivers and provide information about the grieving process.
This group meets for defined number of sessions. The sessions are offered multiple times of year. Pre-registration is required.
When operating, this group meets Wednesday from 1 to 2:30 p.m. via Zoom.
Contact Cassandra Calbert at 647-242-3757 or [email protected] for details or to register.
Long-Term Care Caregivers Support Group
Fourth Wednesday of the month
10 to 11:30 a.m.
Contact: Rebecca Wardlaw at 647-808-7094 or [email protected]
Spouses only Caregivers Support Group
Third Monday of the month
1 to 2:30 p.m.
Contact Isabella at ivelikovsky @alzheimer-york.com
Young-onset (diagnosed younger than 65)
Second Tuesday of the month
1 to 2:30 pm
Contact Cassandra at [email protected]
Suspended: Teen Caregiver Support Group

Suspended: Young Adult Caregiver Support Group 

Cantonese-Speaking Caregivers
Fourth Tuesday of the month
1 to 2:30 p.m.
Contact Arie at [email protected]
Mandarin-Speaking Caregivers
Third Tuesday of the month
1 to 2:30 p.m.
Contact Arie at [email protected]
Russian-Speaking Caregivers
Third Wednesday of the month
11:30 a.m. to 1 p.m.
Contact Inna at [email protected]
Farsi-Speaking Caregivers
Second Wednesday of the month
6 to 7:30 p.m.
Contact Sarah at [email protected]
Aurora
First Thursday of the month
7 to 8:30 pm
Contact Isabella at [email protected]
Keswick in person (in partnership with the Region of York)
Third Wednesday of the month
1 to 2:30 p.m.
Contact Stacey at [email protected]
Maple (in partnership with the Region of York)
First Wednesday of the month
9:30 to 11 a.m.
Contact Isabella at [email protected]
Markham
First and Third Wednesday of the month
1:30 to 3 p.m.
Contact Rebecca at [email protected]
Stouffville
fourth Monday of each month
1:30 to 3 p.m.
Contact Cassandra at [email protected]
Thornhill
third Wednesday of the month
7 to 8:30 p.m.
Contact Sarah at [email protected]