First Steps: Persons with Dementia & Care Partners
York Region
First Steps for Persons with Dementia & Care Partners is a 4 part virtual education series happening on Wednesday afternoons in February. Session 1 – What is Dementia?, Session 2 – Adapting to Brain Changes, Session 3 – Planning Ahead, and Session 4 – Building a Circle of Support.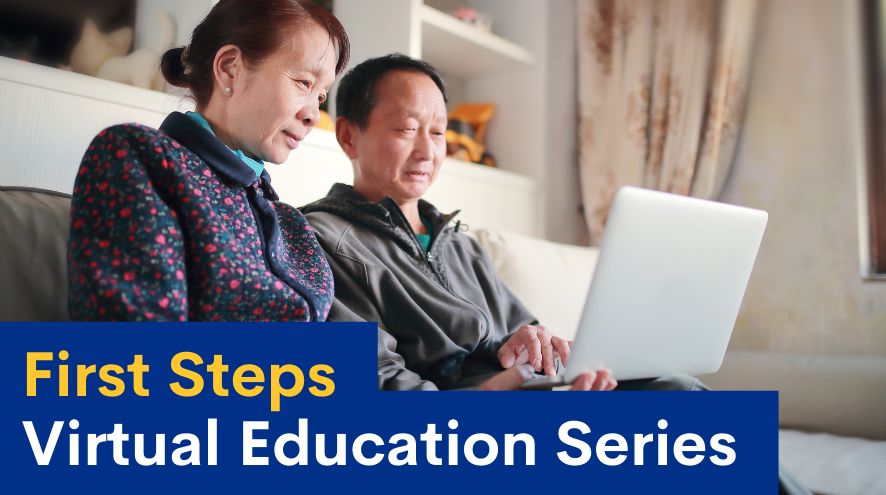 TO REGISTER, PLEASE CONTACT FIRST LINK COORDINATOR: 
Sara MacLean at (647) 962-3576 
or [email protected] 
Each session in the series runs from 1:00 PM EST - 3:00 PM EST
All sessions will be facilitated using a live online platform called Zoom. Zoom video and audio conference meetings can be easily accessed using your phone, tablet, or computer.  
For security reasons, only pre-registered participants are permitted. Meeting ID & password will be provided upon confirmation of registration.